Cumberland Gulf HR Exec Honored as Breakaway Leader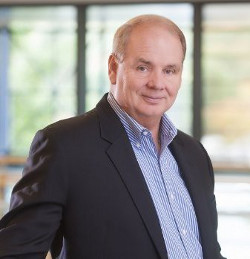 John McMahon
FRAMINGHAM, Mass. -- A human resources (HR) executive from The Cumberland Gulf Group was named a 2013 Top 10 Breakaway Leader by the Global HR Leadership Summit. John McMahon, senior vice president and chief human resources officer, received the award for his ability as a leader to elevate and motivate his peers, partners and organization.
McMahon develops and implements the HR strategy for The Cumberland Gulf Group, which includes Cumberland Farms Inc. and Gulf Oil LP. McMahon is also a member of the executive committee, and must ensure the HR strategy fully aligns with his organization's goals in providing support to 7,000 employees, 600 convenience stores, and 3,500 branded and private label outlets, according to the company.
"The Top 10 Breakaway Leader Award is a unique recognition of remarkable leadership and individual innovation, an acknowledgment that Mr. McMahon well deserves," said Bob Dethlefs, CEO of Evanta, the organizer of the Global HR Leadership Summit. "Our award program utilizes peer nominations, a distinguished panel of judges and the HR Leadership Summit community to select breakaway leaders that are changing the face of human resources, and this year we are honored to be presenting the award to Mr. McMahon for his outstanding work with The Cumberland Gulf Group."
McMahon's dedication was also praised by colleagues.
"John McMahon has greatly elevated our HR capabilities," said Ari Haseotes, president and group chief operating officer for the Cumberland Gulf Group of Cos. "John's focus and passion for developing the talents of our people has been an asset to our company. His leadership, energy and vision make him a valuable part of our executive team, especially when it comes to cultivating our most-prized asset — our people."
Earlier this year, McMahon was also named a Top Private Company HR Executive by ExecRank, the nation's definitive ranking service of executives.