EnsembleIQ Launches Essentials, Part 2: Insights & Inspiration From the Top Women Shaping Retail
Get great content like this right in your inbox.
Subscribe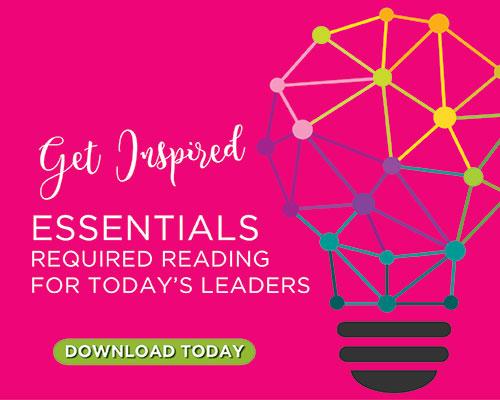 CHICAGO — Women account for 85 percent of all consumer purchases, but not even 30 percent of today's retail industry leaders are women. 
Hand in hand with retail's struggle to retain female employees is the industry's challenge to respond to its evolving shopper demands. Representative leadership offers an opportunity for consumers to be better understood and served.
To that end, Convenience Store News' parent company EnsembleIQ unveils Essentials, Part 2: Insights & Inspiration From the Top Women Shaping Retail. This is the second installment of the Essentials series, which is produced by EnsembleIQ to serve as an executive's guidebook and offers a curated collection of thought leadership articles, research reports and industry-leading insights.
"EnsembleIQ is committed to developing a culture that values and promotes diversity," said David Shanker, CEO of EnsembleIQ. "We looked across our entire brand portfolio and saw all these amazing stories featuring women who are shaping retail, and wanted to present them together as one incredibly inspirational voice."
Essentials, Part 1: Innovation was released in July and explored how retail innovation is drastically shaping shopper expectations and the overall state of retail. 
Both installments explore perspectives from some of EnsembleIQ's leading media brands, including Convenience Store News, Progressive Grocer, Retail Leader, Store Brands, Shopper Marketing, RIS News, Consumer Goods Technology, Chain Store Age and Path to Purchase Institute.
Click here to download the latest Essentials report.
EnsembleIQ is the leading business intelligence platform serving the retail, consumer goods, health care, foodservice, pharmacy and hospitality industries focused on helping customers solve big problems and inspiring bold ideas. EnsembleIQ operates an integrated network of media brands across all retail sectors and leverages its scale to inform, connect and provide actionable marketplace intelligence to help clients achieve growth.