Jiffy Mart Honored With Carroll County Business Award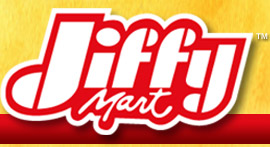 WESTMINSTER, Md. -- Jiffy Mart & Tevis Motor Fuel was named 2012 Small Business of the Year by the Carroll County Chamber of Commerce for the second year in a row. The award was presented at the 6th annual Business Awards Program on Nov. 8.
Jiffy Mart also received the 2012 Redevelopment Award, presented by the Carroll County Department of Economic Development. The company was nominated and selected for the remodel of its Finksburg, Md., location as part of the Gateway Improvement Program.
Four Tevis Oil-owned and -operated convenience stores operate under the Jiffy Mart brand in Carroll County.
As part of its ongoing community involvement programs, the Westminster, Md.-based chain has partnered with various local and national programs for fundraising events throughout 2012. National and local partners include St. Jude's Children's Hospital, the American Breast Cancer Foundation, Carroll County Food Sunday, Shepherds Staff and Westminster Police Department.