Murphy Oil's Steven Cossé to Retire March 1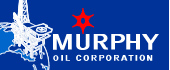 EL DORADO, Ark. -- Murphy Oil Corp. recently announced changes to its personnel. The promotions are concurrent with the retirement of Steven A. Cossé, effective March 1, 2011.
Cossé, who has served as the executive VP and general counsel since 2005, will retire after 41 years of service. After receiving a bachelor's degree in Political Science from Southeastern Louisiana, Cossé joined Ocean Drilling & Exploration Company (ODECO) in New Orleans, La. in 1969 as a junior accountant trainee. He held several positions within the Accounting and Land Departments before being promoted to attorney in 1974 upon receiving his Law degree from Loyola University. Cossé was promoted several times within ODECO's Legal Department and was named general counsel in 1983. In 1991, he transferred to Murphy Oil as general counsel. He was promoted to VP and general counsel in 1993, then SVP in 1994, according to the company.
David M. Wood said in a released statement, "Steve has enjoyed a long and illustrious career with our company; his talents, insights and advice have been integral to our success. We all wish him the very best as he steps into retirement."
Following Cossé's retirement, Walter K. Compton has been promoted to senior vice president and general counsel. Compton joined the Law Department of Murphy in 1988 and was promoted to attorney four years later. In 1996, he was promoted to manager, law and corporate secretary. He was named vice president, law in 2009. In his new position, Compton will report to David M. Wood, president and CEO, the company stated.
John A. Moore has been promoted to manager, law and will assume the role of corporate secretary. Moore joined Murphy in 1995 as associate attorney in the Law Department. In 1998, he was promoted to attorney. He was promoted several times within that position before being named senior attorney in 2005, the company stated. In his new position, Moore will continue to report to Compton, the company stated.
Wood added in the statement, "I am delighted that we can elevate Walter to General Counsel. He has been a solid and talented leader of our Law Department the past 14 years. His successor as Company Secretary, John Moore underscores the depth of talent we have and we look forward to his contributions to our company's success."