New Inductees to Join PCATS/CSNews Hall of Fame
TUCSON, Ariz. -- Three new members will be inducted into the PCATS/Convenience Store News Technology Hall of Fame this year. In an announcement made today during the PCATS Annual Conference, taking place at Loews Ventana Canyon in Tucson, Greg Gilkerson of PDI Inc., Robert Johnson of The Pinnacle Corp., and Brad McGuinness of VeriFone Systems Inc. were named the newest recipients of this high honor.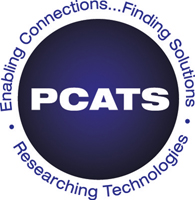 All three awards will be presented May 22 in an evening ceremony at NACSTech, being held at the Gaylord Opryland Resort in Nashville, Tenn.
The PCATS/Convenience Store News Hall of Fame recognizes industry pioneers who advanced the cause of the convenience and fuel retailing industry through the use of technology standards. The three new Hall of Famers will join Terri Richman and John Hervey, the first-ever inductees into the PCATS/Convenience Store News Technology Hall of Fame, who were honored posthumously last year.
Here's some more information about the 2012 inductees:
Greg Gilkerson, President, PDI Inc.
After serving as a certified public accountant for Peat, Marwick, Mitchell & Co. for several years, Greg Gilkerson was hired by Colonial Food Store to be its controller/treasurer. At Colonial, Gilkerson oversaw the development of a new retail system that significantly improved the company's overall cost structures. Once Colonial was sold, Gilkerson and a team of former Colonial employees obtained the rights to the software developed at Colonial and founded Professional Datasolutions Inc. (PDI) on June 1, 1983. Gilkerson has served as PDI's president ever since. He also has served on the NACS Technology Committee, as a founding board member of PCATS (Petroleum Convenience Alliance for Technology Standards), and on the NACStech Technology Council.
Robert S. Johnson, President, The Pinnacle Corp.
Prior to founding The Pinnacle Corp. in 1990, Robert Johnson served as vice president and general manager of Norand Corp., Convenience Systems Division. As the president of Pinnacle, he was a member of the NACS Supplier Board of Directors from 1991 to 1998, and served as Supplier Chairman of NACS from 1994 to 1996. Bob has also served on the NACS Retail board, was Chairman of the POS/Back Office technology standards committee for NACS, and has been instrumental in advancing the NACS technology standards efforts. Johnson is a frequent speaker at industry events and has written numerous articles for trade magazines.

Brad McGuinness, Senior Vice President, Research & Development, VeriFone Systems Inc.
Brad McGuinness joined VeriFone in 1992 when the company acquired Perdata Corp. While at Perdata, he was a pioneer of point-of-sale integration for several companies including Pick Kwik, Nice N Easy Grocery Shoppes and PDQ Food Stores. Once at VeriFone, McGuinness was responsible for product development activities across the indoor and unattended product portfolio, and he architected and managed VeriFone's Linux product portfolio. He has served as a key participant in the development of convenience store technology standards efforts with NACS and PCATS.
For more information on this year's NACStech event, visit www.nacstech.com.