NOCO Express Completes Remodel on Latest Acquisition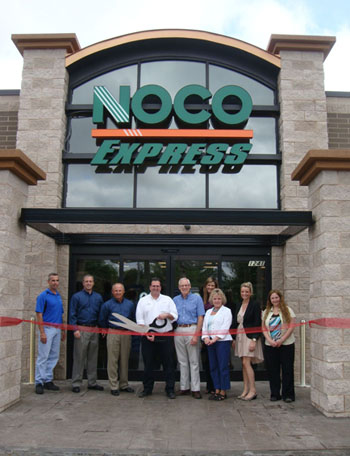 MACEDON, N.Y. -- NOCO Express' newest convenience store is open for business. The convenience and gas station retailer marked the grand opening of its latest location at 1241 State Route 31 in Macedon this week.
In early March, NOCO had acquired the lease for the Macedon store from Prime Convenience. The store has been remodeled to better meet customers' needs and now carries the NOCO Express banner.
"We are excited to officially mark our entrance into Wayne County and Rochester's eastern suburbs by launching NOCO Express in Macedon," said Michael F. Newman, NOCO executive vice president. "Our newest NOCO Express store follows the same model as all of our stores in that it's designed to provide a variety of conveniences and motorist essentials for today's on-the-go customers."
Remodeling at the 3,333-square-foot c-store took approximately two weeks to complete. The store now features updated décor, an expanded cooler and merchandising space, and a new walk-in beer cave.
Outside, the store features low-watt LED lighting on the signage and fuel canopy to reduce energy consumption. The location also features 10 gasoline pumps. Open 24 hours a day, the new NOCO Express employs nine people.
NOCO Express now counts 33 stores in its portfolio, including two in the Rochester region. In addition to gasoline convenience, NOCO offers natural gas and energy services to commercial and residential customers throughout Rochester and its surrounding suburbs.