Pilot Flying J Goes a Little Bit Country
KNOXVILLE, Tenn. -- Country music star Trace Adkins is the new face of Pilot Flying J. The crooner will serve as the company's spokesman for the spring launch of its loyalty program, and represent the largest operator of travel centers and travel plazas in North America to its customers everywhere.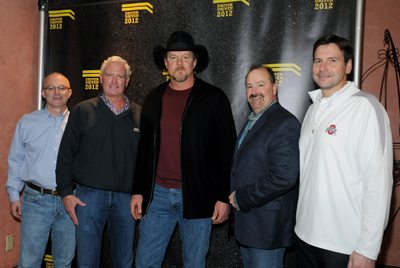 "Trace relates to the hardworking, American professional driver," said Jimmy Haslam, CEO of Pilot Flying J. "As the driver-driven company, we strive to serve our customers with passion, convenience, quality products and fast, friendly service. Trace is a natural match; he's been called the hardest-working man in country music, and that aligns well with our work ethic at Pilot Flying J. We're very proud to have Trace on board to represent Pilot Flying J."
Adkins hit the music scene 15 years ago with his platinum debut. In the intervening years, he released 10 studio albums, three greatest hits packages and 30 chart singles. He's received four Grammy nominations and five American Country Music and Country Music Television awards.
In addition to music, Adkins has taken turns as a TV and film actor, an author and was a finalist on "Celebrity Apprentice," where he raised $750,000 for the Food Allergy and Anaphylaxis Network.
Adkins is also known as a spokesman for the Wounded Warrior Project and has performed often for military personnel, including seven tours through the Middle East with the USO, which has given him its Merit Award.
His charitable endeavors earned him the 2010 Artist Humanitarian Award from Country Radio Broadcasters. In October 2011, Adkins was honored with the Bob Hope Award for Excellence in Entertainment by the Congressional Medal of Honor Society.
"As much as I travel, my band, crew and I certainly rely on Pilot Flying J travel centers as we tour the country," Adkins said. "I think all the professional drivers, business travelers and motorists on our U.S. highways and interstates would say the same. I'm proud to partner with this driver-driven company as they serve and reward the men and women who are responsible for transporting the products and services of America."