Ryan Lochte Goes for a Dip With Combos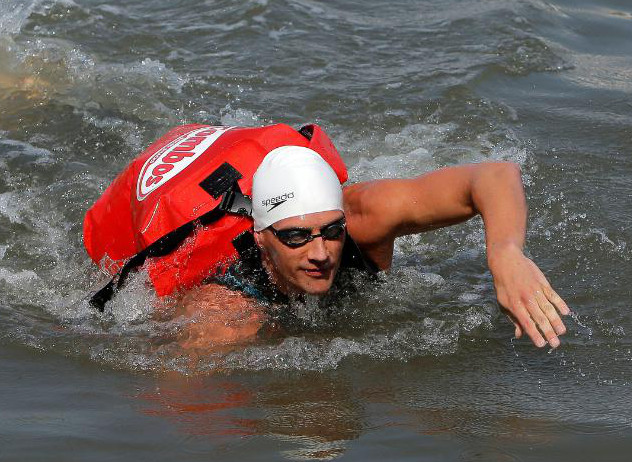 HACKETTSTOWN, N.J. -- The Combos brand teamed up with American competitive swimmer Ryan Lochte for what some are calling "one of the most epic pizza deliveries in world history." Armed with a waterproof pizza-delivery bag full of Pizzeria Pretzel Combos, Lochte leapt from a moving watercraft into the Hudson River and swim-delivered the snacks to expectant fans at the Midtown Ferry Terminal.
The delivery was part of Combos' recent initiative to "take snacking up a notch" by creating "epic" experiences with the brand, as well as soliciting input from fans on the most epic ways to eat Combos.
"When it comes to tasty snacks, we have 'good combos' in the bag," said Craig Hall, general manager of Hackettstown, N.J.-based Mars Chocolate North America. "The only way to make the snacking experience even better is to explore how people can use our baked, cheese-filled snacks to reach epic heights."
Through Sept. 30, Combos is asking fans to come up with their own epic idea for eating new 7 Layer Dip Tortilla Combos. Partnering with a pair of YouTube filmmakers, Sam Macaroni and Alex Farnham, the brand will select up to two ideas and bring them to life in a feature video.
To help inspire consumers along the way, the brand is sharing a new video each week of Macaroni and Farnham's "Epic Combo" experiences. Fans can view the videos and share their own ideas on Facebook, as well as follow the brand on Twitter at @Combos with the hashtag #epiccombo.