Sponsored Content
Stock and Load Your Beer Cave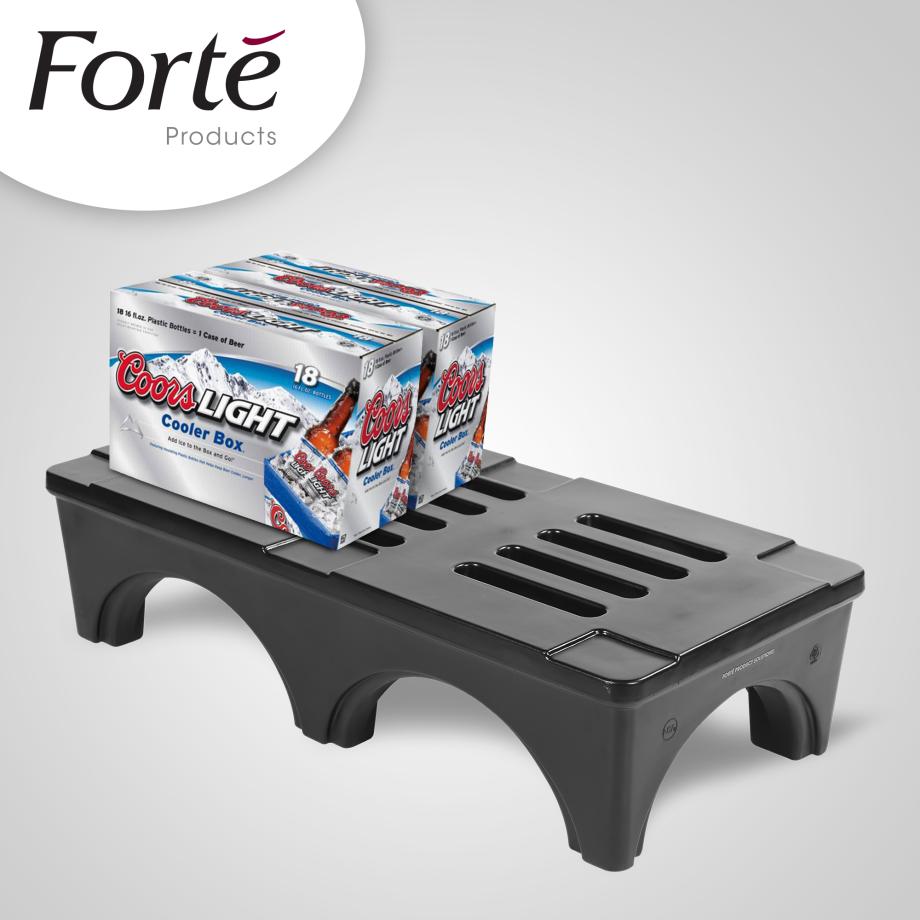 The key to a sales winning beer cave is lots and lots of beer. The SureStacktm dunnage racks are the most convenient, long-lasting and sturdy platform to maximize space in your beer cave keeping it stocked and loaded with… more beer!
Racks support up to 4,000 lbs. on their larger sizes and stack massive amount of cases keeping your cave full at all times. Brands are highly visible when displayed on these racks and meet the customer's eye as soon as they walk in the cave for that "eye level, buy level" effect.
The SureStacktm dunnage racks are made of strong plastic material, are rust and corrosion free, and perform optimal at temperatures ranging from a -20 F to 180F degrees. The smooth edges of the racks prevent packaging puncture and are safe for customers to access and for employees to handle.   The slotted surface provides superior airflow to prevent condensation and to maintain products at an adequate temperature.
Forte's SureStacktm dunnage racks are NSF approved and work well in other parts of the store including food service areas for safe storage of food items and to be compliant with Health Department regulations.
The SureStacktm is a valuable and long-term investment for your operations that provides efficiency, organization, durability and strong performance. Racks are available in many sizes for different space configurations and variety of colors to create fun and attractive displays and for color-coding systems.
For more information, please contact us at  816 813 3337 or visit us online at forteproducts.com