U.S. Oil Plans for 50 New CNG Stations Within Three Years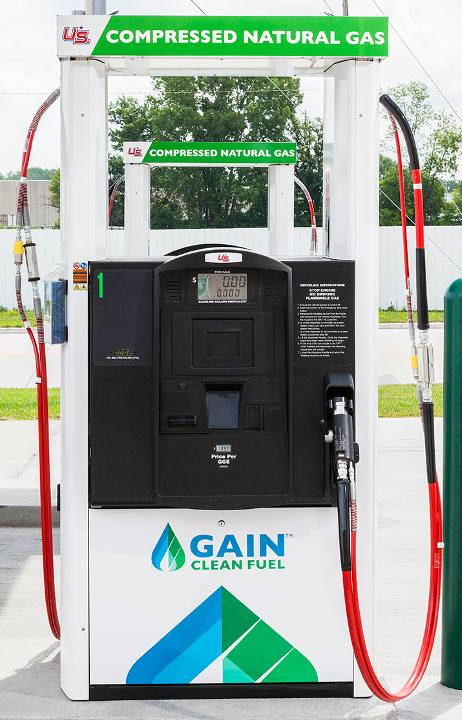 APPLETON, Wis. -- U.S. Oil plans to create a network of 50 compressed natural gas (CNG) stations throughout the country in the next three years.
In fact, the Appleton, Wis.-based company recently partnered with FST Logistics to build a GAIN Clean Fuel facility at the intersection of Atlas Street and Renner Road in Columbus, Ohio, which will be U.S. Oil's 12th GAIN Clean Fuel station thus far. The new Columbus CNG station provides the alternative fuel to FST's fleet and will also be available for other companies and individual drivers.
"The partnership with FST Logistics is very exciting, as we are able to develop a new fueling location for its fleet operations, saving both fuel and labor costs," said Bill Renz, general manager of GAIN Clean Fuel. "This location at the intersection of Interstate 70 and I-270 in Columbus is ideal for CNG fleet growth and fits perfectly into our long-range strategic plan."
FST Logistics currently has 15 vehicles in its fleet capable of CNG conversions, with new orders for 20 tractors and eight other vehicles in the next 12 months.
"We're extremely excited about the potential of our partnership," said Dave Kent, president of FST Logistics. "It will allow us to remain competitive over the long term, especially when factoring in fuel costs for our fleet. Another important benefit is CNG reduces emissions and helps contribute to a healthier environment."
U.S. Oil is a division of U.S. Venture Inc., an energy and transportation products distributor and marketer.
Columbus, Ohio-based FST Logistics has a delivery network that covers the lower 48 states. It is committed to improving the environment by launching initiatives to reduce waste, improving energy and fuel consumption, and other community-based activities.