02/07/2020
41 Products Consumers Want in Your Stores
NATIONAL REPORT — CPG manufacturers and retailers alike know that consumers crave innovation. They want products that make their lives easier, offer more value and, in some cases, are essential to their day-to-day livelihoods. 
Each year, Product of the Year — in collaboration with global research company Kantar — surveys 40,000 consumers in an attempt to find truly inventive products. This year, 41 winners have been recognized in their respective categories. 
The award recipients were revealed Thursday, Feb. 6, at the annual Product of the Year Awards Show, held at the Edison Ballroom in New York City.
Many of the 2020 products are indicative of much larger trends in the industry. For the first time, two cannabidiol (CBD) products were winners in the health-and-wellness space — an emerging category in convenience, grocery and drug stores nationwide.
As more consumers consider and adopt plant-based diets, you'll also find plant-based meatless meatballs, veggie bowls and a number of private-label products also made the list.
Read on to see what consumers are buzzing about now, and likely to for months to come. 
Food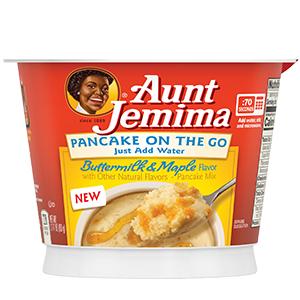 BREAKFAST
AUNT JEMIMA PANCAKE ON THE GO
PepsiCo Inc.
Making perfectly fluffy pancakes just got even easier with Aunt Jemima Pancake on the Go. Simply add water, stir and microwave for a pancake in a cup that you can enjoy anytime, anywhere. Available in Chocolate Chip and Buttermilk & Maple flavors.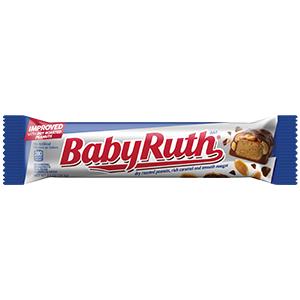 CANDY BAR
BABY RUTH
Ferrero USA Inc.
It's true, the company has improved the recipe for one of America's most iconic candy brands, Baby Ruth … and it's better. You already know the rich, creamy caramel and light, smooth nougat, but get ready for the dry-roasted peanuts that are new to Baby Ruth. The hearty bar now has a bolder, more robust peanut flavor. And the new packaging provides improved freshness. Baby Ruth — an American favorite, now even better.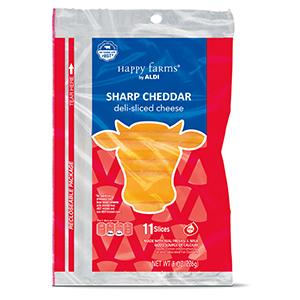 CHEESE
ALDI-EXCLUSIVE HAPPY FARMS DELI SLICED CHEESE
ALDI Inc.
ALDI-exclusive Deli Sliced Cheese is made with real fresh U.S. milk and is a good source of calcium, with 10% of your daily needs. These cheeses are the perfect addition to any sandwich creation. Available in Swiss, Provolone, Colby Jack, Muenster, Mild Cheddar, Pepper Jack, Sharp Cheddar, Mozzarella and Medium Cheddar varieties.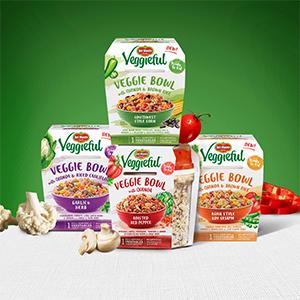 CONVENIENCE MEAL
DEL MONTE VEGGIEFUL VEGGIE BOWLS
Del Monte Foods Inc.
Del Monte Veggieful Bowls are so delicious, you'll fall for veggies. These tasty bowls feature a blend of veggies, whole grains, and a savory sauce for a wholesome snack or meal. Flavors are Roasted Red Pepper, Garlic and Herb, Southwest Style Corn, and Asian Style Soy Sesame. Each bowl includes one full serving of vegetables and is a good source of fiber. Just mix, heat and eat for a perfect meal or snack.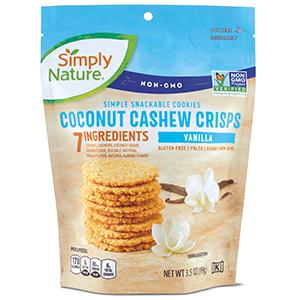 COOKIE
ALDI-EXCLUSIVE SIMPLY NATURE COCONUT CASHEW CRISPS
ALDI INC.
ALDI-exclusive Simply Nature Coconut Cashew Crisps are a gluten-free, Paleo and vegan treat that will satisfy your snacking needs. These simple snackable cookies are available in Chocolate, Sea Salt Caramel and Vanilla.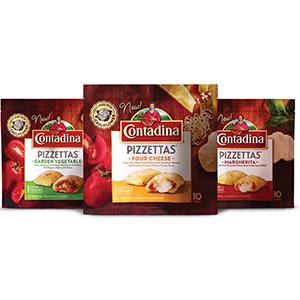 FROZEN SNACK
CONTADINA PIZZETTAS
Del Monte Foods Inc.
Contadina Pizzettas — an authentic-tasting bite-sized pizza snack. The delicious bites feature a blend of Contadina Roma tomato sauce, real cheese, and a crust baked with whole wheat, cauliflower and basil. Every five bites provide one full serving of vegetables and 10 grams of protein, with no artificial preservatives or flavors. They can be conveniently warmed up in the microwave or oven. A wholesome snack that satisfies every pizza lover, the product line is available in three delicious flavors.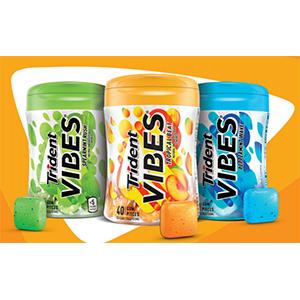 GUM
TRIDENT VIBES
Mondelēz International
Trident Vibes delivers a refreshing sensation, unleashing a pop of intense flavor that refreshes your mouth. It's a unique experiential format that's juicy and sweet with a candy-like appeal, giving way to an effortless chew. The bold-taste experience products are Tropical Beat, Spearmint Rush and Peppermint Wave.
PLANT-BASED PROTEIN
ALDI-EXCLUSIVE EARTH GROWN MEATLESS MEATBALLS
ALDI Inc.
ALDI-exclusive Earth Grown Meatless Meatballs are soy-based vegan and vegetarian meal options made with non-GMO ingredients. Swap these out for standard protein choices to make any sandwich, pasta dish or salad more interesting. Available in Classic or Zesty.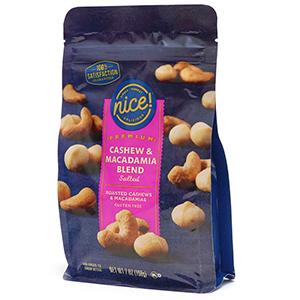 SALTY SNACK
NICE! PREMIUM CASHEW AND MACADAMIA NUT BLEND
Walgreens Boots Alliance
Nice! Premium Cashew and Macadamia Nut Blend is a simple, honest, delicious and gluten-free snack. A great source of nutrients at home or on the go. Premium nuts at an affordable price. 100% satisfaction guaranteed.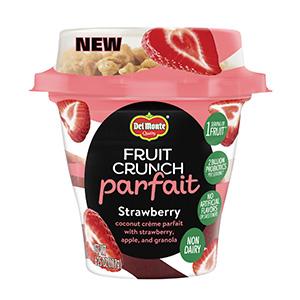 SNACK CUP
DEL MONTE FRUIT CRUNCH PARFAIT
Del Monte Foods Inc.
With a full serving of fruit in every cup, Del Monte Fruit Crunch Parfait offers layers of goodness through silky, nondairy coconut crème and a crunchy granola topper. Packed with probiotics for digestive health and with no artificial flavors or sweeteners, Fruit Crunch Parfait is the perfect crave-worthy, guilt-free breakfast or anytime snack.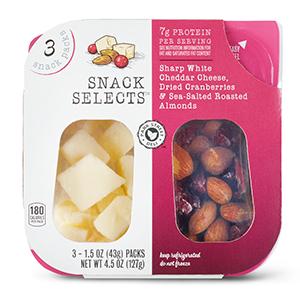 SNACK PACK
ALDI-EXCLUSIVE PARK STREET DELI SNACK SELECTS THREE PACK
ALDI Inc.
ALDI-exclusive Park Street Deli Snack Selects Three Packs are the perfect on-the-go snack to keep you full and energized throughout the day, with 7 grams of protein per serving. Enjoy all of the tasty combinations, from pepper jack cheese with raisins and honey-roasted peanuts, to sharp yellow cheddar cheese with cherry juice-infused dried cranberries and salted roasted cashew splits, to sharp white cheddar cheese with dried cranberries and sea-salted roasted almonds.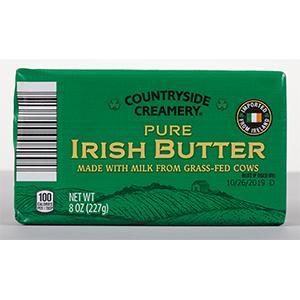 SPREADS
ALDI-EXCLUSIVE COUNTRYSIDE CREAMERY PURE IRISH BUTTER
ALDI Inc.
ALDI-exclusive Countryside Creamery Pure Irish Butter is made with milk from grass-fed cows and imported from Ireland. Enjoy with your favorite bread, or add to any recipe that calls for butter.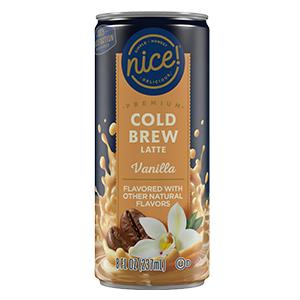 COFFEE
NICE! PREMIUM VANILLA LATTE COLD BREW
Walgreens Boots Alliance
Enjoy the rich and creamy flavor of Nice! Premium Vanilla Latte Cold Brew. Made from 100% Arabica beans, this single serving beverage is crafted with 100% cold brew coffee, and it's perfectly sweetened with vanilla flavor. This latte is perfect for your morning commute or for an afternoon pick-me-up.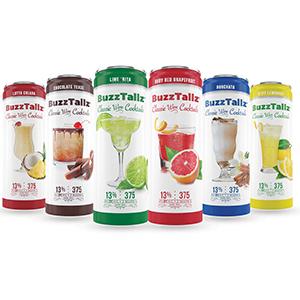 SPIKED BEVERAGE
BUZZTALLZ
BuzzBallz LLC/Southern Champion
BuzzTallz Classic Wine Cocktails are 13% ABV, premixed cocktails in 375-milliliter plastic cans. Flavors are Lime 'Rita, Ruby Red Grapefruit, Lotta Colada, Chocolate Tease, Stiff Lemonade and Horchata. The cocktails are blended with natural ingredients and premium alcohol, with the aim of tasting just as good as bartender-crafted beverages. Shatter-resistant packaging ensures that BuzzTallz can be enjoyed at social occasions anywhere: the backyard, a pool, camping, tailgating or on the beach.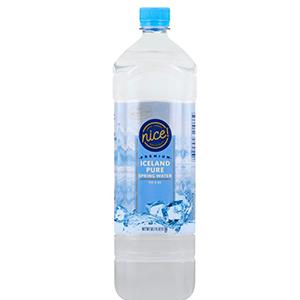 WATER
NICE! PREMIUM ICELAND WATER 1.5L
Walgreens Boots Alliance
Fresh from Iceland's glacial springs, Nice! Premium Iceland Pure Spring Water is perfectly balanced and naturally refreshing. Simple, honest, delicious and 100% satisfaction guaranteed.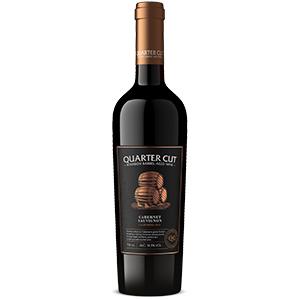 WINE
ALDI-EXCLUSIVE QUARTER CUT BOURBON BARREL-AGED CABERNET SAUVIGNON
ALDI Inc.
ALDI-exclusive Quarter Cut Bourbon Barrel-Aged Wine is aged in bourbon barrels. This California Cabernet Sauvignon draws its rich flavor from charred barrels that once aged American whiskey. This wine has distinctive notes of vanilla, black cherry and dried herbs.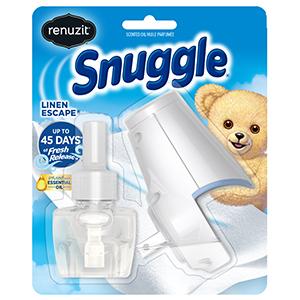 AIR CARE
RENUZIT SNUGGLE
Henkel
Get the perks of laundry day without having to do any laundry, with Renuzit Snuggle Linen Escape Oil. Now you can fill every room in your home with the inviting scents of clean laundry and fresh floral notes — no folding required.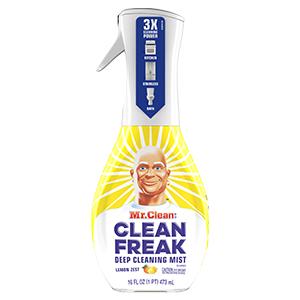 ALL-PURPOSE CLEANER
MR. CLEAN CLEAN FREAK
Procter & Gamble
The Mr. Clean Clean Freak Mist muscles through grime, tough dirt and grease to tackle any mess. Clean Freak's technology has three times the cleaning power of the leading all-purpose cleaner. The easy-to-use Power Nozzle offers large coverage to easily clean countertops, bathtubs, stainless steel, and more. Pull the trigger for a short or medium spray, or pump for continuous bursts. Clean Freak comes in a variety of scents to leave your home smelling fresh.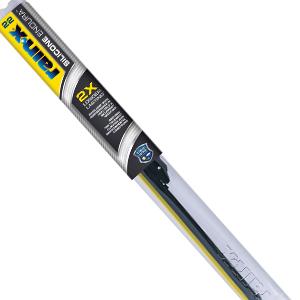 CAR CARE
RAIN-X SILICONE ENDURA
ITW Global Brands
Imagine a wiper blade that lasts through the toughest weather conditions. Rain-X knows the importance of wiper blade durability and performance to drivers, which is why Rain-X developed Silicone Endura, the next evolution in wipers. The precision-engineered silicone rubber squeegee provides the ultimate in durability, enduring through icy winters and blazing summers. Proven to last twice as long as traditional natural wipers, Rain-X Silicone Endura provides clear driving visibility all season long.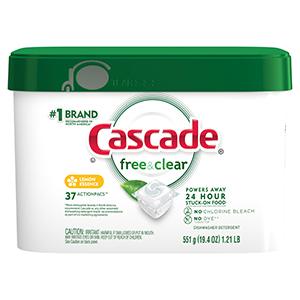 DISH CARE
CASCADE FREE & CLEAR
Procter & Gamble
Cascade Free & Clear dishwasher detergent ActionPacs are designed for families and deliver the consistent clean expected from Cascade. Formulated free of chlorine bleach and of phosphates. The ActionPacs feature no heavy perfumes, yet offer a light citrus scent. Free & Clear is Cascade's only dye-free liquid top.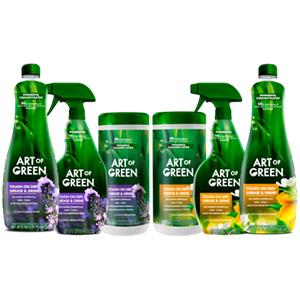 GREEN CLEANING
ART OF GREEN
AlEn USA
Launched with a purpose of democratizing green cleaning, Art of Green is a new line of eco-friendly household cleaning products, launched in March 2019. A powerfully concentrated formula makes refill a breeze. Simply mix with water for a hardworking clean that leaves a fresh scent in every room. Art of Green is a hardworking green for an affordable clean. Ninety-eight percent naturally derived, nontoxic and biodegradable, Art of Green offers consumers a safe, affordable and high-performing natural-cleaning alternative, priced for everyday use. Products are also safe for sensitive skin and have USDA Bio-based Certification. Additionally, the line's bottles are made with 100% post-consumer recycled material.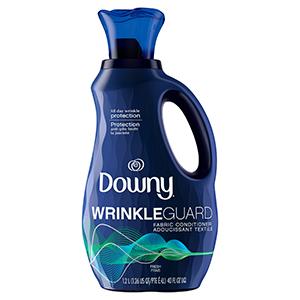 LAUNDRY BOOSTER
DOWNY WRINKLE GUARD
Procter & Gamble
Downy WrinkleGuard liquid fabric conditioner is made with a breakthrough in-wear wrinkle-fighting formula. The patented and exclusive Fiber Relaxing technology penetrates between and into fibers to improve flexibility and prevent wrinkles from forming in-wear from sitting, bending and other activities, while fabric conditioners reduce friction and help protect against stretching, fading and fuzzing.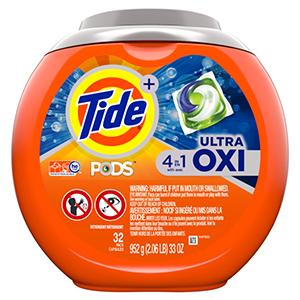 LAUNDRY PACS
TIDE PODS 2.0
Procter & Gamble
The new and improved Tide PODS laundry detergent pacs are super-concentrated with 90% cleaning ingredients to rejuvenate even dingy clothes for brighter brights and whiter whites, wash after wash. Each Tide PODS is a three-in-one breakthrough laundry solution with highly concentrated detergent, stain remover and color protector.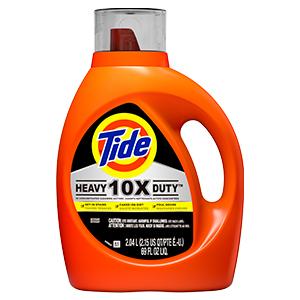 LIQUID LAUNDRY
TIDE HEAVY DUTY LIQUID DETERGENT
Procter & Gamble
Tide Heavy Duty liquid laundry detergent is specially designed for those who have tough jobs that come with the toughest of stains like grease, oil, blood and smoke.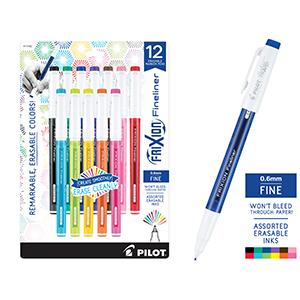 OFFICE SUPPLIES
FRIXION FINELINER ERASABLE MARKER PENS
Pilot Corp. of America
New from Pilot ⁠— maker of the No. 1-selling line of FriXion erasable pens ⁠— comes the incredible FriXion Fineliner Marker Pens. Express yourself creatively and fearlessly with the first and only erasable fine-point marker pens. Thanks to FriXion's unique thermo-sensitive ink formula, you can write smoothly, erase cleanly and revise repeatedly without damaging documents. The durable writing tip produces crisp, erasable lines in 12 stunning colors, ideal for everything from grading papers to creating stunning bullet journal spreads that look perfect every time. With erasable FriXion Fineliner, you can unleash your creativity and enjoy mistake-free writing. Available in assorted packs of four, six, eight, 10 and 12 pens.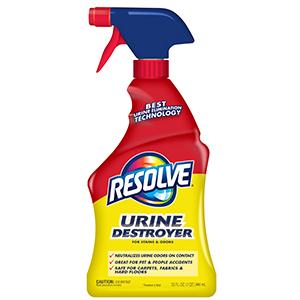 PET CLEANING
RESOLVE URINE DESTROYER
RB
Resolve knows pet parenthood comes with inevitable messes, so RB designed Urine Destroyer. The product's patented technology eliminates urine odors and stains, giving consumers the confidence that even the toughest urine accidents are manageable. The item is great for both people and pet accidents, works on all pet stains, and the special odor-neutralizing ingredient even prevents remarking. With Resolve, stains are temporary, but love is forever.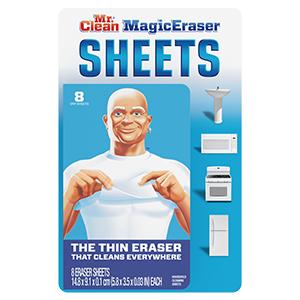 SURFACE WIPES
MR. CLEAN MAGIC ERASER SHEETS
Procter & Gamble
Mr. Clean Magic Eraser Sheets have the power of the Magic Eraser in a disposable sheet. The sheets are thin and flexible to provide a heavy-duty clean in hard-to-reach places. Magic Eraser Sheets work with water alone to rid household surfaces of grease, grime and stubborn stains. The powerful Durafoam cleaning performance allows Mr. Clean Magic Eraser Sheets to be used as a multipurpose cleaner all around the house.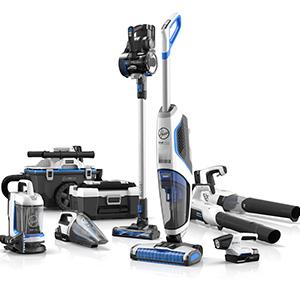 VACUUM
HOOVER ONEPWR CORDLESS CLEANING SYSTEM
TTI Floor Care North America
The new Hoover ONEPWR System is an innovative family of cord-free cleaning products sharing the same powerful lithium-ion battery. Featuring nine high-performance and easy-to-use products, it gives you the ultimate versatility for a faster cleaning routine in and around the home. Simply swap out the battery from one product to the next. Whether you're vacuuming and washing floors or blowing leaves from the driveway, there's a ONEPWR product to fit all of your cleaning needs.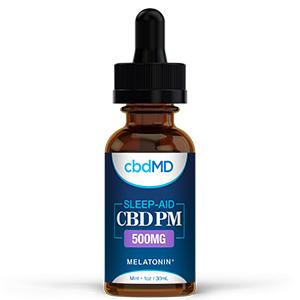 CBD SLEEP AID
CBD PM
cbdMD
cbdMD's CBD PM is a unique blend of new and traditional sleep aids. Each bottle contains 500 milligrams of THC-free, non-GMO CBD plus 150 milligrams of melatonin, a hormone your body naturally produces when it's time to sleep. With a potpourri of calming herbs ⁠— valerian root, passionflower, hops, chamomile and lemon balm ⁠— it all adds up to a safe, natural alternative for those wanting to avoid habit-forming sleeping pills.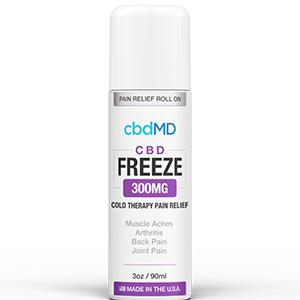 CBD TOPICAL
CBD FREEZE
cbdMD
cbdMD's Freeze Pain Relief combines the hot new thing in wellness – CBD – with the tried-and-true power of menthol in one convenient package.  The spill-free applicator can be taken anywhere to deliver targeted relief to stiff joints and muscles. The gel formula includes soothing aloe vera and tea tree oil to keep skin soft, as well as arnica, a traditional herb used for inflammation. Best of all, it includes non-GMO, THC-free CBD.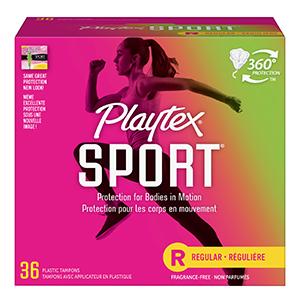 FEMININE CARE
PLAYTEX SPORT ODORSHIELD
Edgewell Personal Care
Playtex Sport Odorshield is an unscented tampon that offers twice the odor protection of Playtex Sport Base. The Odorshield tampon neutralizes odors while still offering "360° Sport Level Protection" so users can play on with confidence. Comes in Regular and Super absorbencies.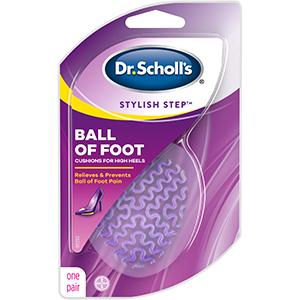 FOOT CARE
DR. SCHOLL'S STYLISH STEP
Scholl's Wellness Co.
Dr. Scholl's Stylish Step Insoles are clinically proved to provide all-day comfort to more than 90% of women. Revolutionary Cushion Flex Technology delivers improved and superior arch support, fit, cushioning and comfort. The innovative design relieves pain from high heels and provides superior all-day comfort for everyday flats and casual sneakers.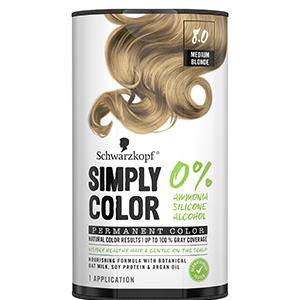 HAIR CARE
SIMPLY COLOR BY SCHWARZKOPF
Henkel
Color hair without compromise with Simply Color by Schwarzkopf. Enjoy the simple way to cover grays without ammonia, silicone or alcohol, for visibly healthy hair. Dermatologist-tested to be gentle on the scalp, Simply Color delivers beautiful vibrant color results that are even from root to tip. Plus the carton is 100% recyclable and compostable.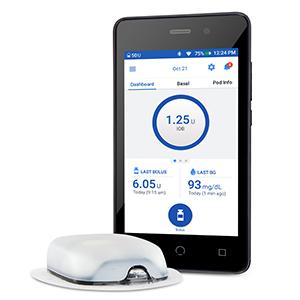 HEALTH SYSTEMS
OMNIPOD DASH INSULIN MANAGEMENT SYSTEM
Insulet Corp.
The new Omnipod DASH Insulin Management System is the first and only tubeless device that can provide three days of nonstop insulin delivery. The simple, easy-to-use system lets people with diabetes live life on their own terms, free from the hassles of tubing and daily injections. Its unique design consists of just two parts: a tubeless, waterproof, wearable pod controlled by a smartphone-like touchscreen Bluetooth-enabled controller, minimizing the number of components to carry. The pod can be worn anywhere an injection would be administered. Automatic insertion to activate the pod means never having to see or handle a needle. The system's smartphone apps allow users even more discretion and provide caregivers remote care of their loved ones, making diabetes a smaller part of life. Ninety-five percent of users would recommend it to others.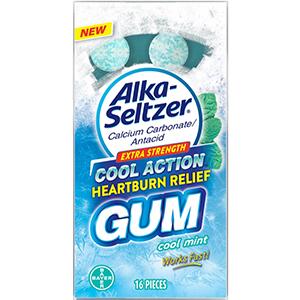 IMMEDIATE RELIEF
ALKA SELTZER COOL ACTION HEARTBURN RELIEF GUM
Bayer Consumer Health
Alka-Seltzer Heartburn Relief GUM is the only antacid gum providing amazingly fast heartburn relief — leaving your mouth feeling minty fresh. It starts neutralizing acid in seconds while you enjoy the invigorating minty flavor to get rid of the bad taste in your mouth. Next time, instead of using typical antacids, reach for Alka-Seltzer GUM so you can get back to your good times with family and friends. Oh, what a relief it is.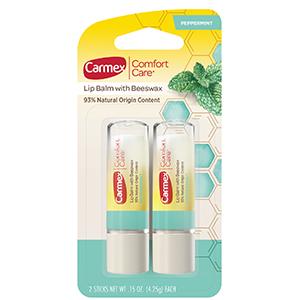 NATURAL PERSONAL CARE
CARMEX COMFORT CARE LIP BALM WITH BEESWAX (PEPPERMINT)
Carma Laboratories
Why pay more for a beeswax lip balm when you can get Carmex Comfort Care with Beeswax at a price that'll make you buzz? Its 93% natural formula is crafted with beeswax and cold-pressed antioxidant-rich fruit seed oil to lock in moisture for softer, visibly smoother lips. Available in a refreshing Peppermint flavor, it's free from petroleum, parabens, mineral oil and preservatives so you can nourish your lips without the extra stuff.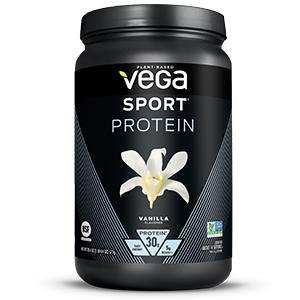 SPORTS NUTRITION
VEGA SPORT PROTEIN
Vega
Vega Sport Protein will help you rebuild muscle after a tough workout. With 30 grams of plant-based protein, tart cherry and 5 grams of branched-chain amino acids (BCAAs), Vega Sport Protein shows up when you need it most.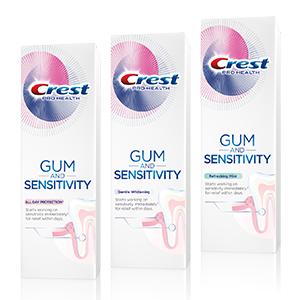 TOOTHPASTE
CREST GUM & SENSITIVITY
Procter & Gamble
Crest has expanded its line of gum health-focused toothpaste with the latest innovation, Crest Gum and Sensitivity. Available in All Day Protection, Gentle Whitening and Refreshing Mint variants, Crest Gum and Sensitivity targets the gum line to provide clinically healthier gums and provides fast sensitivity relief — allowing consumers to enjoy the foods and drinks they love every day, enabling them to say goodbye to sensitivity and hello to finally enjoying their favorite cold and hot treats again.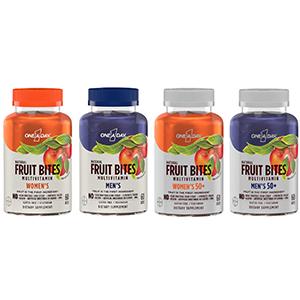 VMS
ONE-A-DAY FRUIT BITES
Bayer Consumer Health
A multivitamin made with real farm-grown fruit and key nutrients that support energy, immunity and bone health in a wholesome new way. That's because it starts with fruit. In other words, it isn't buried in the formula — it's the very first ingredient.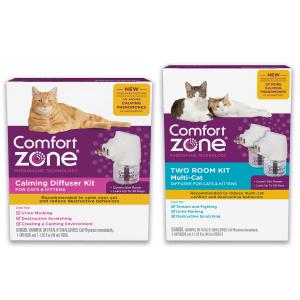 CAT CARE
COMFORT ZONE CALMING DIFFUSER
Central Garden & Pet
Odorless, drug-free and proven highly effective, Comfort Zone products mimic your cat's natural calming signals to reduce stress and prevent unwanted behaviors like destructive scratching, urine marking and multi-cat fighting.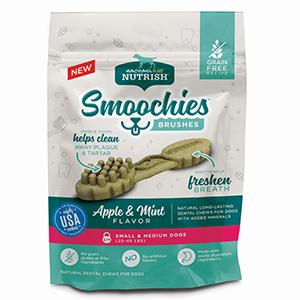 DOG CARE
RACHAEL RAY NUTRISH SMOOCHIES
The J.M. Smucker Co.
Consumers love their dogs — but not those stinky kisses. With Rachael Ray Nutrish Smoochies Brushes, they can treat their best buds to a tasty snack that helps remove plaque and tartar and freshen doggie breath without yucky ingredients like grains, gluten, fillers and artificial flavors. These easily digestible dental chews, made with real apple and refreshing mint, are safely cooked in the United States, so consumers can feel confident that their pups are getting nothing but the good stuff.
This article was originally published by Progressive Grocer, a sister publication of Convenience Store News.