The deal with Consumers Petroleum of Connecticut Inc. also includes fuel supply agreements.
Packaged cocktails and beverages with side benefits are among the segments expected to grow.

The smokeless tobacco alternative products are also available in Allsup's locations.

Clem Snacks and J&D Snacks acquisitions add 125 DSD routes in the New York City area.
Today, alcohol is consumed in just 5% of all meals. If we can increase alcohol showing up in 5% of meals to just 6%, it would be $2.8B in incremental sales across total alcohol, and $1.2B for beer. Discover opportunities and keys to unlocking that growth.
Explore Now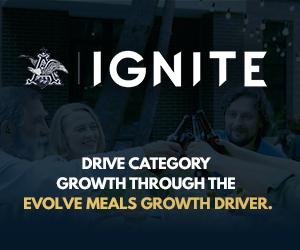 Despite being ravaged by an unprecedented pandemic, the convenience store industry may be better positioned than ever for the future.
See the Findings
Explore CSNews' interactive convenience store to learn about new product launches, line extensions, technology solutions and more, and make new connections with suppliers to help propel your business forward.
View Now!
Convenience Store News' 35th annual Hall of Fame gala and fourth annual Future Leaders in Convenience Summit celebrated the channel's changemakers.
Jan 14

Don't let current troubles stifle new ideas.

Dec 14

The Convenience Store News team takes a whimsical look at headlines we'd like to see next year.

Sep 11

Investing in an automated kitchen can result in increased productivity, safer food operations, and better protection for employees.

July 01

Off-premise dining isn't just for restaurants anymore. With c-stores getting in on the act, remembering to protect delivered food items is an important step towards protecting your customers—and your reputation.
Three varieties are available in special-edition packaging.
More Products