AAA Fuel Gauge Report: Gas Prices Continue to Inch Lower
WASHINGTON, D.C. -- Gas prices continue to tick down slightly, giving summer travelers welcome relief at the pump. However, industry watchers are keeping an eye on unrest in Egypt.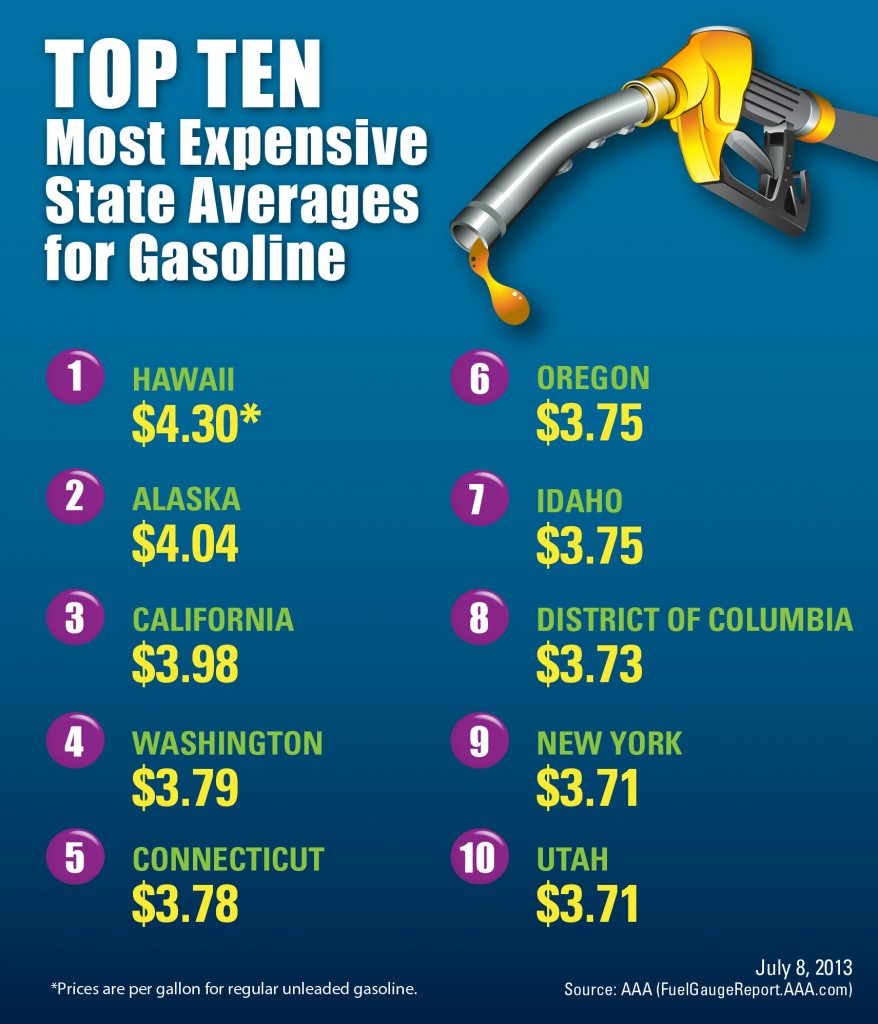 According to this week's AAA Fuel Gauge Report, the national average price for regular unleaded gasoline hit $3.47 per gallon on Monday, July 8 -- a penny less than one week ago and 16 cents less than one month ago. Still, the average remains 9 cents higher than the same day last year.
The national average has now fallen for 24 of 26 days and is 31 cents lower than the peak price this year of $3.79 reached on Feb. 27.
The continued downward trend benefited motorists traveling during the long Fourth of July weekend.
Motorists in every state except Wyoming are currently paying less than two weeks ago. Thirteen states have an average price that is at least 10 cents less, while three states (Indiana, North Dakota and Illinois) have seen prices fall at least 20 cents during this span, the report stated.
Resolution of regional supply disruptions has been the main factor behind the decline in gas prices. Prices have ebbed as refineries have come back online and production has returned to normal levels. These declines have been most dramatic in the Midwest where prices in five states are at least 50 cents less than a month ago: Illinois (51 cents), Wisconsin (56 cents), Ohio (57 cents), Michigan (71 cents) and Indiana (74 cents).
However, AAA cautioned that rising crude oil prices could indicate that the national average price at the pump is near its summer low. In 2011, the national average reached a seasonal low of $3.54 per gallon on June 30. In 2012, it bottomed out at $3.33 on July 2.
West Texas Intermediate crude oil traded in a relatively narrow range of $93 to $99 per barrel during the month of June. July prices began last week within this same range, but they quickly moved higher due to escalating protests in Egypt and positive economic news as the holiday-shortened week progressed. On July 3, oil prices settled above $100 per barrel for the first time since May 3, 2012.