AAA Identifies Four Outliers That Could Drive Gas Prices Up or Down in the Coming Months
Get great content like this right in your inbox.
Subscribe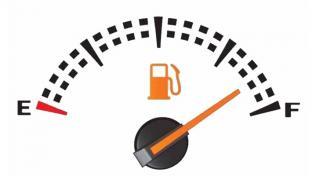 WASHINGTON, D.C. — Although drivers are spending $69 more a month to fill up vs. last summer, summer travel isn't showing signs of slowing down.
According to AAA, gas expenses are accounting for 7 percent of an American's 2018 annual income on average, which is a 1.5-percent increase since this past summer. As consumer demand for gas grows stronger in the months ahead, motorists can expect a little relief at the pump with the national gas price average ranging from $2.85 to $3.05 through Labor Day.
One in three (33 percent) respondents of a recent AAA survey said they would change travel plans if gas prices hit $3, while nearly half (47 percent) said $3.50 would be the game changer for them.
"Motorists can expect to spend at least $250 more on gas this season, but that won't stop them from traveling. Summer is synonymous with road trips and vacation and we are not going to see Americans are giving up this pastime this year," said Jeanette Casselano, AAA spokesperson. "The higher gas prices may just encourage travelers to shorten their driving distance. While others may pinch pennies by eating out less or finding more free family-fun activities while on vacation."
As vacationers hit the road this summer, they will find a quarter of all gas stations across the country are selling gas for more than $3 per gallon. That is a stark difference from one year ago when only 5 percent of stations touted the $3-or-more mark, AAA said.
Although gas prices have shown some positive downward movement at the start of the month, it's too early to determine if this is a trend, AAA said. The association identified four outliers that have the ability to drive gas prices up or down in the coming months. They are:
1. OPEC
This year, global demand has outpaced global supply, which has driven the cost of crude oil to near three-year highs in May. Since Memorial Day, there have been conflicting reports that OPEC (Organization of the Petroleum Exporting Countries) — which made a pact with other large producers to cut crude production in 2017 to help drain the then-glut of global supply — may or may not increase production to help ease supply concerns.
OPEC may announce a decision on increasing supply at its next meeting on June 22 in Vienna, Austria. Should OPEC and its partners increase supply, motorists would likely see pump prices decrease late summer.
2. Hurricanes
Hurricane season is defined as June 1 to Nov. 30, and according to the National Oceanic and Atmospheric Administration (NOAA), there is a 75 percent chance of a "near- or above-normal" level of major storms this year.
Moreover, NOAA's forecasters predict a 70 percent chance of 10 to 16 named storms — of which five to nine could become hurricanes with winds of at least 74 miles per hour. The mere threat of a storm could force oil and gasoline companies, especially along the Gulf Coast, to halt gas operations, potentially leading to spikes in gas prices and limited regional supply, AAA stated.
3. Exports
Gasoline exports from the United States have grown throughout 2018. In fact, the Energy Information Administration's (EIA) final measurement for March became the highest rate on record for the month of March. This trend is likely to continue throughout the summer, which could help boost gas prices domestically because of robust demand. More than half of the U.S. gasoline exports go to Mexico, according to EIA.
4. Demand
According to the EIA's latest reading for consumer gasoline demand, March 2018 saw the strongest demand measurement for a March on record and a 1-percent increase from last year. AAA expects the high and potentially record-breaking consumer demand trend to continue through the summer, pushing prices higher.