Adapting to the Technological Revolution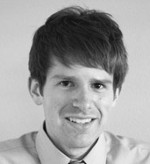 Were you and your customers born mobile? It's perhaps a silly question, and has actually become a bit of a joke at the expense of Qualcomm Inc., the company that coined the "born mobile" phrase. "What did we ever do before our mobile devices?" is a question we can all relate to, regardless of whether or not we like the "born mobile" premise. Convenience store consumers are not immune to this revolution. Your customers are reading, sharing and "liking" almost everything while on the go these days.
Adapting to the digital revolution has not always been inexpensive or easy for c-store chains, but it has become necessary to avoid becoming obsolete. We'll never again live in a world not changed by mobile devices and social media. Embracing this revolution will differ for each c-store operator or chain, but it does mean a commitment of resources and focus. It also means a review of business strategies and how mobile and social can enhance these strategies. Consider your efforts not as a luxury, but rather a cost of doing business.
Of course, not all c-store operators are the same size or have access to the same resources, yet one aspect that is critical to remaining competitive in this shrinking world is an increased focus on marketing. The good news is that mobile and social media today make it easier than ever to be effective c-store marketers. Here are five tips for how to get started with your loving embrace of mobile technology and social media:
Someone within your organization must have social media in their title. Depending on available resources, the amount of time this person dedicates to social media may vary, but as a rule, you should have someone focused on exploiting the opportunity social media presents. For smaller chains, this may mean hiring out the duties of such a position to a third party. This person will do more than post a few updates to the company news feed each week. He or she will design strategic campaigns that engage customers via social networks and get customers speaking about your brand to their friends. These campaigns will transcend the digital sphere and become visible in stores, and employees will be knowledgeable about the campaigns pertaining to them and their customers.
 
Develop a mobile initiative. Many of your existing store initiatives can and should be made mobile-friendly -- whether this is loyalty, couponing, social media, fuel loyalty cards, etc. A successful mobile initiative is not a side experiment, but rather a hub to which core aspects of your business tie back. Your customers must have your brand and services in their pockets at all times.
 
Don't confuse the means for the end. A goal to grow the number of "likes" your brand receives on Facebook each week is meaningless without pointing back to a larger goal or effort. Each goal made today, whether measurable or ideological, should point back to the bigger picture of growing brand awareness, market share, sales, etc. Resources committed to a successful play today are an investment in the future viability of your brand.
 
Don't forget your brand. "In with the new" doesn't necessarily mean abandoning the old. Sometimes, it's quite the opposite. Mobile and social thrive on the uniqueness of your brand and they present opportunities to embrace rather than abandon.
 
Take action now. Your c-stores don't exist in a bubble. Your competitors have already deployed mobile and social strategies, or are on the cusp of doing so. And if they haven't, there is an invasive brand that is working its way into your market with seemingly unlimited resources on tap. Mobile and social media can serve as equalizers in a competitive market. The smallest chain can run these initiatives just as effectively and affordably as the largest. But where time is the most important commodity, action must not be procrastinated.
Carson Kuehne is a founding partner and chief innovations officer of Verge Retail, a software solution provider to the convenience store industry. Prior to this role, he served in a marketing capacity for convenience store distributor MR Williams Inc. Verge Retail is the technology spinoff of MR Williams.
Editor's note: The opinions expressed in this column are the author's and do not necessarily reflect the views of Convenience Store News.