Alimentation Couche-Tard's Net 4Q Earnings Rise 81 Percent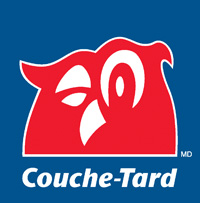 LAVAL, Quebec -- In the midst of a hostile bid for Casey's General Stores Inc., Alimentation Couche-Tard Inc. saw net earnings of $68.8 million for its fourth quarter, up $30.8 million or 81.1 percent.

The increase mainly reflected a 2.83-cents-per-gallon increase in motor fuel gross margin in the United States, an increase in same-store merchandise sales in Canada and the United States, the contribution of stores acquired, Couche-Tard's management of expenses, an $8.7 million nonrecurring gain net of taxes on disposal of Casey's shares and a lower income tax rate, the chain said in a statement.

These positive events were partially offset by a decrease in the consolidated merchandise and service percentage gross margin due to a change in product mix from cigarette sales and an increase in electronic payment modes resulting from higher average motor fuel retail prices, the company said.

"I am very pleased with the efforts deployed during the fourth quarter and throughout fiscal 2010 which ultimately produced excellent quarterly results and a record-breaking year," said Alain Bouchard, President and CEO of the chain of 5,878 convenience stores in 43 states and the District of Columbia and all 10 Canadian provinces.

"The impact of our efforts reaches well beyond the last fiscal year. In fact, I believe our team's dynamic approach secured the company's competitive position for years to come, as evidenced by our continued focus on our network and current operations."

In regard to the company's pending offer to acquire Casey's, Bouchard said it is Couche-Tard's "strong preference" to enter into a negotiated transaction.

"It is unfortunate that the Casey's board has rejected our $36 per share all-cash offer without any discussion or negotiation," he said. "We are committed to making this combination a reality as evidenced by the commencement of our tender offer and nomination of a slate of nine directors for election to the Casey's board of directors."

The CEO told listeners of a webcast: "We strongly believe a combination of Casey's and Couche-Tard is compelling and would deliver superior value to shareholders, employees, business partners and other constituencies of Casey's. Our tender offer represents a premium of 14 percent over the closing price of Casey's common stock on April 8, 2010, the last trading date prior to the public disclosure of our offer."

The offer also represents a premium of 24 percent over the one-year average share price of common stock and a premium of 9 percent of the all-time high, Bouchard said.

"We strongly believe Casey's lawsuit [alleging Couche-Tard has violated federal securities laws in connection to the unsolicited tender offer] and claims against Couche-Tard are not appropriate and serve only to mislead the Casey's shareholders and deny them the opportunity to accept our all-cash offer," Bouchard said. "Why not give the choice to the true owners -- the shareholders?

"[We] will not be discouraged by Casey's efforts to distract their shareholders with these baseless claims. We believe our tender offer price represents full and fair value of Casey's. Our offer was commenced to allow Casey's shareholders to decide if they wish to accept an immediate premium in cash and avoid any uncertainty in respect to future stock performance of Casey's."

Turning to fourth-quarter results, Raymond Paré, Couche-Tard's vice president and CFO noted the chain's $49 million, or 19.3 percent, increase in fiscal 2010 net earnings came at a time motor fuel gross margins in the United States dropped of 3.09 cents per gallon, compared to fiscal 2009 gross margins.

"This means we caught up with a shortfall of roughly $75 million on net earnings, or 40 cents per share on a diluted basis, with increased sales from existing stores and acquisitions and by controlling expenses," the CFO said. "The performance of the quarter is in line with that of the one of previous quarters and reflects our ongoing focus on sales combined with sound management of margins, acquisitions that improve our bottom line and tight control over expenses."

Other fourth-quarter highlights include:
* Same-store merchandise sales were up 3.2 percent in the United States and 6.9 percent in Canada,
* Consolidated merchandise and service gross margin in proportion of sales fell 0.6 percent, while remaining positive in dollars,
* Same-store motor fuel volume in the United States was down 0.7 percent and up 4.2 percent in Canada,
* U.S. motor fuel gross margin rose 2.83 cents per gallon to 14.21 cents per gallon and
* Operating, selling, administrative and general expenses accounted for 30.5 percent of merchandise and service revenues, compared to 31.4 percent in the same period last year.