Aloha Petroleum, Shell Finalize Shell Assets Sale in Hawaii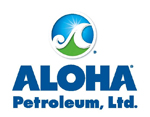 HONOLULU, Hawai`i -- Aloha Petroleum Ltd. completed the purchase of Equilon Enterprises LLC, doing business as Shell Oil Products US, petroleum assets in Hawaii, the company reported.
The sale includes 32 retail sites, five fuel distribution terminals and associated assets on Oahu, Maui, the Big Island and Kauai. It also includes the rights to supply another 11 Shell-branded independent retail sites.
Aloha Petroleum will continue operating the retail locations under the Shell brand under a long-term agreement. All regulatory reviews were completed prior to the transaction closing, the company stated.