Altria to Expand MarkTen to Arizona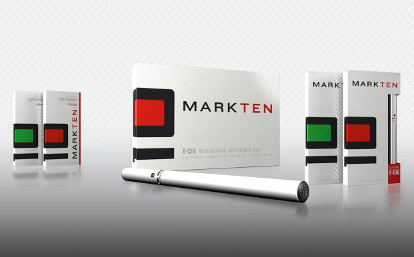 RICHMOND, Va. -- The Altria Group Inc. is readying plans to introduce its electronic cigarette into another lead market in December.
The Richmond-based company's Nu Mark subsidiary will expand MarkTen to Arizona later this year, Marty Barrington, chairman and CEO of Altria, said during this morning's third-quarter earnings call.
MarkTen made its debut in Indiana in mid-August. The move, according to Barrington, was "very enthusiastically received by the trade," and the company received good consumer feedback. MarkTen is currently in more than 3,000 stores in the Hoosier State.
As a result of MarkTen's presence in Indiana, the company gained "excellent insights" into the consumer, the offering and how the trade is receiving the e-cigarette. The company plans to bring these insights with it to Arizona, Barrington said. Altria has aspirations for MarkTen to be available in 2,000 stores in that state.
"We are really pleased with what we learned in Indiana," he said, adding that Altria will look at the product, the pricing and the promotion as it expands. More details will be released as the rollout gets closer.
While it is too early to talk about the specific numbers coming out of Indiana, Barrington said overall, the category "has grown very quickly off a very small base." Whether that pace continues, though, depends on several factors: the product itself, regulations and excise taxes.
In addition to bringing its electronic cigarette offering to Arizona, Altria is also expanding its Marlboro Edge nationally at the end of the month. Marlboro Edge is a line extension of Philip Morris USA's Marlboro Black.