Altria Profit Up on Smokeless Demand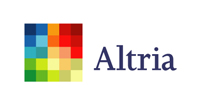 RICHMOND, Va. -- Altria Group Inc. posted a 3.2-percent increase in second-quarter profit, thanks to positive snuff sales and cost reductions, according to a Bloomberg News report.

Second-quarter net income rose to $1.04 billion from $1.01 billion a year earlier, according to company reports cited by the news agency. These figures matched analysts' estimates. Revenue fell 6.6 percent to $6.27 billion. The company said it reduced corporate and manufacturing costs by $129 million in the quarter, the report stated.

"We are very pleased with the performance of Altria and its operating companies through the first half of 2010, as our business results exceeded our expectations coming into the year," Michael E. Szymanczyk, chairman and CEO of Altria, said in a statement.

Altria's shipments of smokeless tobacco increased 9.2 percent to 181.9 million cans, while cigarette volumes dropped 10 percent to 36.5 billion, amid higher state and U.S. tobacco taxes, according to the report. Altria's Philip Morris USA unit raised cigarette prices to wholesalers May 10, by 8 cents a pack on all brands. And its Marlboro brand retail share increased 1.6 percentage points to 42.8 percent in the quarter, Bloomberg News reported.

Also during the quarter, cigar shipments rose 20 percent to 323 million.

"Each and every year, people are smoking less so it's critical for them to keep raising prices and cutting costs," Jack Russo, an analyst at Edward Jones & Co. in St. Louis, told Bloomberg News.