Amazon Prime Day Racks Up 100M-Plus Items Sold
Get great content like this right in your inbox.
Subscribe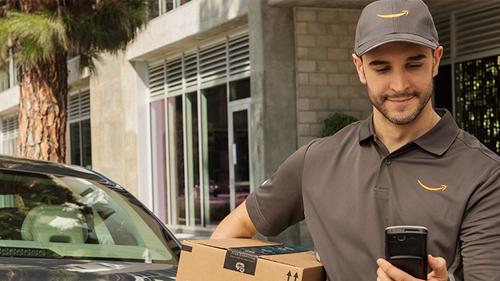 SEATTLE — Amazon notched a record Prime Day 2018, selling more than 100 million items and seeing more consumers sign up for its Prime membership than any previous day.
The accomplishments came despite widespread websites outages during the 36-hour event that started July 16.
Amazon said this year's Prime Day was the company's "biggest in history." However, it was not initially clear how much that represents in actual revenue, because the company did not release specific sales data as it has in previous years, according to Convenience Store News sister publication Retail Leader.
According to Zentail, the company generated an estimated $3.5 billion in the first 12 hours of the event.
In statements issued on July 17 and 18, Amazon said Prime Day sales in the United States grew faster than last year within the first 10 hours of the annual sales promotion. 
In addition, sales on Prime Day 2018 surpassed Cyber Monday, Black Friday and the previous Prime Day, when comparing 36-hour periods, according to the company.
"Prime Day offers us a unique opportunity to thank Prime members with our best deals," said Jeff Wilke, CEO Worldwide Consumer, Amazon. "Extending Prime Day to a day and a half this year allowed us to further reward members with unbeatable deals, access to exclusive new products and unforgettable experiences that highlight the many benefits of a Prime membership. All of this was made possible because of our many valued associates — the global team that continues to make Prime Day bigger and better."
According to Adobe Analytics data, Prime Day saw a substantial increase in online spending year over year, expanding well beyond being an Amazon holiday to include other retailers.
Large retailers ($1 billion-plus in annual revenue) saw a 54-percent increase in sales vs. an average Tuesday but niche retailers (less than $5 million in annual revenue) saw a 18-percent decrease in online sales on Prime Day. 
"We've seen a 55-percent lift in online sales [year over year] over the course of Prime Day for large retailers — massive growth that we attribute to shoppers making purchases online with a variety of retailers. As a result of Amazon's holiday increasing in popularity, numerous retailers offered deals on their own sites to combat Amazon, turning mid-July into a mini holiday shopping season," said Taylor Schreiner, director of Adobe Digital Insights
"People love to comparison shop, with many turning to Amazon's competitors to compare deals and prices. Prime Day has turned into a huge opportunity for all online retailers," Schreiner added.
Convenience Store News and Retail Leader are both properties of EnsembleIQ.