Analyst: Casey's Likely to Remain Independent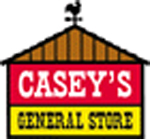 ANKENY, Iowa -- With a hostile takeover by Alimentation Couche-Tard Inc. out of the picture, Casey's General Stores Inc., based here, may remain independent, despite its ongoing talks with Dallas-based 7-Eleven Inc., according to an analyst cited by the Des Moines Register.

"It could always lead to some sort of transaction, but I think it's more likely that they'll continue as an independent company," Ben Brownlow, vice president of equity research for Morgan Keegan and Co. in Memphis, told the newspaper on the $40-per-share bid for Casey's by 7-Eleven.

Bill Walljasper, chief financial officer for Casey's, told the Register the convenience store chain now is in "an exchange of information" with 7-Eleven and that no decision is imminent. But "I wouldn't look for this to be a long, drawn-out situation," Walljasper said.

Couche-Tard walked away after its slate of director nominees was rejected by shareholders at Casey's annual meeting last month. Its $38.50-per-share bid was deemed too low by Casey's to engage in negotiations.

"My view is that shareholders voted for the current management not because they thought a $40 bid was going to go through with 7-Eleven, but because they supported the thought process that management had that even at $40, the company is undervalued," Brownlow said in the report.

Brownlow noted Casey's stock should remain healthy even if 7-Eleven's interest fades, thanks to Casey's aggressive expansion plans, combined with its recent repurchase of 13.2 million shares, which have increased shareholder value.