Andeavor Adds 760-Plus Stores in 2017
Get great content like this right in your inbox.
Subscribe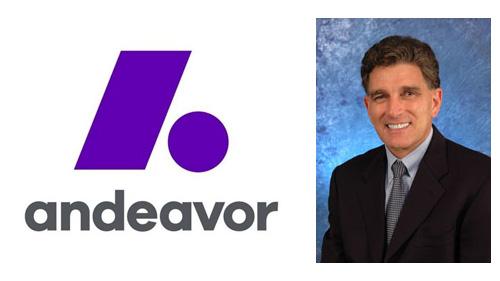 SAN ANTONIO — In 2017, Andeavor increased its branded and retail store count by 31 percent, or 763 stores, year over year to boost its marketing portfolio to 3,255 locations.
"We are focused on driving growth and improvements in our marketing business by placing products into the highest-value branded distribution channels, adding new retail sites to the network, implementing store improvements to enhance our convenience store position, and extending our value chain into new geography such as Mexico," Andeavor Chairman and CEO Greg Goff said during the company's fourth-quarter and full-year 2017 earnings call on Feb. 16.
The 31-percent increase came largely as a result of Andeavor's $4.1-billion acquisition of El Paso, Texas-based Western Refining Inc., which closed June 1, combined with its purchase of 39 convenience stores from Auburn, Calif.-based Flyers Energy in July.
In addition to acquisitions, Andeavor continues to execute on its organic growth plan. This plan includes rebranding and expansion into Mexico, according to Steven Sterin, executive vice president, chief financial officer and president of Andeavor Logistics. 
"Our organic growth plan execution has resulted in the addition of 64 net new branded stores year over year," Sterin reported during the earnings call.
"Following the acquisition of Western Refining and leveraging our excellent retail store management capabilities, we converted 50 multi-site operator stores to company-operated in the fourth quarter," he explained.
Andeavor expects to convert an additional 50 stores to company-operated in the first half of 2018.
"These conversions allow us to capture additional non-fuel margins and enhance overall station profitability," he noted.
According to Goff, the company "successfully" began the expansion of its marketing business into Mexico, which extends Andeavor's West Coast value chain south, into the northwest region of Mexico. Andeavor's target is to supply 15,000 to 20,000 barrels per day by the end of 2018.
"We also signed a wholesale supply agreement to begin wholesale marketing operations using the ARCO brand," Goff said.
Andeavor officially began marketing in Mexico and opened the first ARCO station in Tijuana, Mexico, in the third quarter of 2017. In all, the company was supplying roughly 60 stations in Mexico — including 28 under the ARCO brand — as of Jan. 31, he said, "and we are experiencing strong customer acceptance at these sites."
The company expects to increase its marketing presence across the entire northern part of Mexico, with an estimated 250 to 300 stations planned through 2020.
"We continue to see strong demand in each of our geographic regions, and we remain excited about the growth prospects in our marketing business as we expand our network of stations by leveraging our extensive brand portfolio and converting more stations to company-owned and -operated, which allows us to capture more value," the chief executive said.
Western Refining Integration
Eight months into its acquisition of Western Refining and Western Refining Logistics, Andeavor reports "a very successful" integration and is rapidly moving toward full value-chain capture, according to Goff.
"We are making excellent progress integrating the business and identifying and capturing the synergies," he said. "By the end of fourth-quarter 2017, we estimated we had achieved approximately $190 million in annual run-rate synergies consisting of approximately $100 million of corporate efficiencies and about $90 million in value-chain optimization and operational improvements," he explained.
Financial Results
For the fourth quarter, Andeavor generated overall earnings of $879 million, compared to $78 million a year ago. Full-year earnings were $1.5 billion.
Looking just at the company's marketing business for the quarter, segment operating income was $236 million and segment EBITDA was $255 million, compared to segment operating income of $169 million and segment EBITDA of $192 million a year ago.
Total fuel margins for the fourth quarter were 12.2 cents per gallon vs. 11.4 cents per gallon last year. Retail and branded fuel margins for the quarter were 23.4 cents per gallon, compared to 19.6 cents per gallon in 2016.
"The fuel margin increase was driven by stronger overall demand, along with positive contributions from stores added in the Western Refining acquisition," Sterin said.
Q4 merchandise margin increased to $47 million from $1 million in the same quarter in 2016, driven by the new company-operated stores Andeavor added. 
For full-year 2017, marketing operating income was $788 million compared to $830 million a year ago and segment EBITDA was $856 million vs. $889 million in 2016.
Full-year fuel margins were 11.2 cents per gallon in 2017 vs. 12.7 cents per gallon the prior year. "This was at the low end of our expectations reflecting low fuel margins in the first and third quarters," Sterin said, adding that the first quarter was impacted by severe weather on the West Coast and the third quarter saw prices impacted by hurricanes.
"As I reflect on the year, we executed our strategic plans, delivered on our growth and productivity targets, and transformed our portfolio through the acquisition of Western Refining, as well as other high-return acquisitions," Goff said.
"We faced a challenging fourth quarter, but none of these challenges change our outlook for 2018 or impact our ability to deliver on our $1.4 billion of EBITDA growth by 2020, productivity plans, or capturing the full synergies of acquisitions," he concluded.