Another Casey's Store to Sport New Design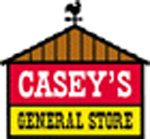 CEDAR RAPIDS, Iowa -- Casey's General Stores has closed its location at 3349 Mount Vernon Road SE here, and will soon be demolishing the existing store to make way for one of its new and improved prototype stores, company officials told KCRG-TV.

The new store, expected to open early next year, will include a made-to-order sub sandwich counter, self-serve ice cream, expanded coffee offering and a seating area.

Casey's Chief Financial Officer Bill Walljasper said the Mount Vernon Road raze-and-rebuild project will expand the number of gas pumps on the site. The existing car wash also will be demolished and replaced with a newer car wash, according to the report.

This convenience store was part of Casey's acquisition of Nordstrom Oil Co.'s HandiMart chain, which made Casey's the largest player in the Cedar Rapids convenience store market.

"Cedar Rapids has been a very good community for us," Walljasper said.