Are You Heeding Consumers' Call for Personalization?
Get great content like this right in your inbox.
Subscribe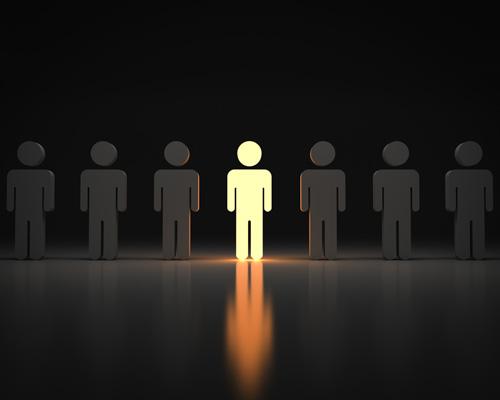 NATIONAL REPORT — In the ecommerce world, personalized offers, website recommendations and product suggestions based on previous purchases are becoming commonplace — led by the incredible example of Amazon. Ecommerce retailers are even emailing shoppers who abandon a cart without checking out and offering coupons to entice them to complete their order.
Consumers are looking for the same level of customer service at retail stores, and that includes convenience stores. According to a recent NectarOm Marketing Personalization Study, 83 percent of customers surveyed expect a "personalized" retail experience.
"Consumers are demanding it and, as they get it from other areas like Amazon, grocery stores and Walmart, the expectation morphs elsewhere," Derek Gaskins, chief customer officer at York, Pa.-based Rutter's, operator of more than 60 c-stores, told Convenience Store News.
At Rutter's, the retailer identifies customers individually by telephone number and offers a VIP Level in its loyalty program, whereby customers are asked for more information than at other levels, but are provided extra benefits. Not only are Rutter's VIP customers able to earn more loyalty points, but they can also benefit from the company's "Remember Me" program, which offers another avenue for personalization.
"We worked with NCR for our POS [point-of-sale] and one of the big loyalty enhancements of the VIP program was the ability for our system to save your last 12 food orders through our kiosks. So, habitual customers don't have to put in their combinations every time," Gaskins said, explaining there are numerous options offered at the kiosks for customers to customize their food, so this feature saves them time. VIP customers can also go cardless by entering their 10-digit telephone number and a four-digit password at the kiosks to pull up their previous orders.
This personalization continues through customized offers the chain sends via email, text and push notifications through its app via OpenStore by Gasbuddy.
Rutter's is now rolling out NCR Optic touchscreens to all of its fuel pumps so when someone identifies themselves with their 10-digit telephone number and password, the pump can target offers to them based on their behavior.
Call to Action
Whether it's through loyalty programs, point-of-sale data, apps or geofencing, there are many technology options available to help retailers get to know their customers — what they purchase, what they don't, and even when they are near a store. There are technology options for small budgets, as well as large.
Industry experts advise retailers to take the following steps:
Talk to your existing vendors — your point-of-sale, digital signage and kiosk providers — and see what they support out-of-the-box. Gathering personal data typically requires integration of multiple technology systems.

Get customers to download your app, join your loyalty program, or sign up for mobile payments. During the enrollment process, have some qualifying questions that you can use to start segmentation, and capture and store that data.

Acquire as many customers as you can into your program, identify who they are and what they purchase. Once you gather enough data, start segmenting.

Connecting an individual customer to purchases through the POS and gathering data to segment is the frontend of a personalized plan, but there needs to be technology on the backend to analyze the data and send personalized offers based on it.

When targeting customers, choose the means of communication that makes the most sense for your setup. Email notifications, app notifications or push notifications using geofencing can all be used to identify when a customer is at the pump or in a certain radius of the store.
Look in the February issue of Convenience Store News for more on the topic of personalization.