Atlas Oil Creates New President/COO Role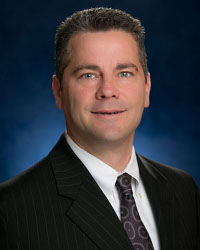 Michael Evans
TAYLOR, Mich. -- Atlas Oil Co. created a new position -- president and chief operating officer (COO) -- and promoted Michael Evans to the role. He previously served as executive vice president, real estate and business development.
Sam Simon, chairman and CEO of Atlas Oil, will move to a more visionary role while shifting the day-to-day operations of the business to Evans. The change is effective immediately and will fully transition by Jan. 1.
"We are charting a path to move Atlas Oil Co. forward to become the best in our industry," Simon said. "After 28 years of being involved in the day-to-day leadership of Atlas, I will now move to a more strategic and visionary role, which is critical to our company's growth. Michael and I have been partners and business associates for the past 17 years. I have complete confidence in his ability to take over the reins as president and guide us into the exciting years ahead."
Evans joined Atlas Oil in the fall of 1996. He has held a number of executive positions, including heading up real estate development and sales, serving as commercial and industrial sales manager, and serving as chief development officer.
"I am honored to be named to this new role as president and COO of Atlas Oil," Evans said. "Under Sam's leadership, I have had the opportunity to develop my deep knowledge of the business. I look forward to helping us move forward as both a company and a respected corporate citizen in the communities and businesses we serve."
Prior to joining Atlas, Evans worked for eight years with Electronic Data Systems (EDS), where he began as a financial analyst supporting General Motors executive staff business units. He was selected for several merger and acquisition opportunities, culminating in the lead financial role for the negotiating team on EDS' spinoff from General Motors in 1996.
Evans attended Western Michigan University and graduated with honors with a bachelor of business administration finance and accounting. He is active in several professional organizations including SIGMA; NACS, the Association for Convenience & Fuel Retailing; and the Michigan Petroleum Association.
He also served on the State of Michigan Department of Environmental Quality's Underground Storage Tank System Cleanup Advisory Board. Evans is active in community organizations, including the Harvest Temple Cass Corridor Outreach group, a feeding program for the homeless and the World Vision Organization.
Taylor-based Atlas Oil Co. is a national fuel supply and distribution company. The company launched its Earth Market convenience stores in the Chicago market in 2013 and also supplies fuel to nearly 400 gasoline and convenience stores throughout Illinois, Indiana, Michigan and Ohio.