A&W Restaurants to Open 100th C-store Location
Get great content like this right in your inbox.
Subscribe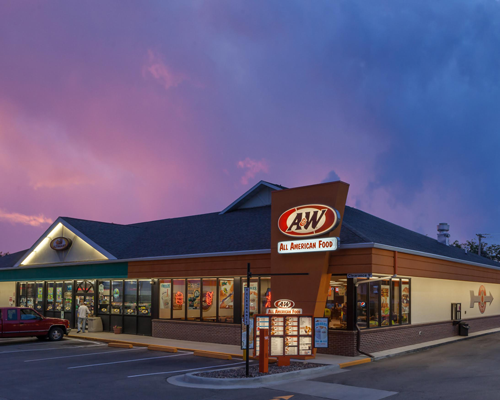 LEXINGTON, Ky. — A&W Restaurants is preparing to open its 100th convenience store unit as its 100th anniversary approaches.
The company currently operates 96 franchised c-store locations and has seven under development.
Worldwide, the A&W system includes more than 1,000 restaurants, with more than 630 in the United States. Its growth in the c-store sector accelerated following its 2011 acquisition by a group of franchisees from Yum! Brands. Since then, it has opened 22 new c-store units.
"From day one, we have focused on helping operators grow profitable same-store sales," stated CEO Kevin Bazner, noting that A&W has reported sales increases during 20 of the last 24 quarters, including a challenging first quarter of 2018. "Strong performance has benefited our existing operators, many of whom are adding units, but it's also driven interest from new franchisees."
Average same-store sales at c-store locations are up 33 percent since 2012, and 40 percent of the brand's new restaurants are c-store operations of varying types, according to Bazner.
"Much of our growth the last several years — both in units and sales — has come from gas and convenience operators," Bazner added.
A&W opened a c-store unit in Fremont, Neb., earlier this year. Other units are currently under development in Berkeley and Hayward, Calif.; Salome, Ariz.; Algoma, Wis.; Hershey, Neb.; Mt. Morris, Mich.; and Rock Rapids, Iowa.
A&W was founded in Lodi, Calif., in June 1919. It is currently finalizing plans for its centennial celebration, which include a book to be published in 2019. Its profits will go toward the Disabled American Veterans organization.
"It's really interesting that as we approach our 100th anniversary, A&W is returning to its heritage," Bazner said. "The roadside is very different than it was 50 or 60 years ago, but people still want to stop for a frosty mug of root beer and a quick, high quality, all-American meal."