08/30/2018
Based on Strategic Review, Campbell Will Focus on Two Distinct Businesses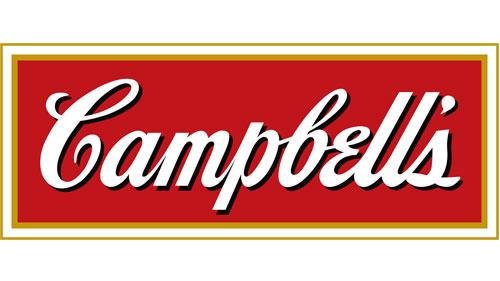 CAMDEN, N.J. — Following a board-led strategy and portfolio review to improve performance and drive shareholder value, Campbell Soup Co. decided it will focus on two distinct businesses: Campbell Snacks and Campbell Meals and Beverages.
The company will also pursue the divestitures of non-core businesses to focus and improve the company's portfolio, using the proceeds to significantly reduce its debt, and increase its cost savings target to $945 million by the fiscal year 2022, including the expected Snyder's-Lance savings.
"Campbell's board of directors considered a full slate of strategic options, including optimizing the portfolio, divesting businesses, splitting the company, and pursuing a sale. The board concluded that, at this time, the best path forward to drive shareholder value is to focus the company on two core businesses in the North American market with a proven consumer packaged goods business model," commented Campbell's interim president and CEO Keith McLoughlin. "Importantly, the board remains open and committed to evaluating all strategic options to enhance value in the future.
"Our plan will build upon our existing strengths. Our new leadership team will concentrate on significantly improving operational discipline through a rigorous management model that aligns the enterprise from strategy through execution. We are moving forward with a sense of urgency to complete these changes in fiscal 2019, setting the foundation for sustainable, profitable growth in fiscal 2020 and beyond," he added. "The board and management team are committed to deleveraging the company, retaining our investment grade credit rating and maintaining our dividend. We will pursue further actions in addition to those announced today to optimize our portfolio and performance."
Building a focused North American Company
Campbell will continue to provide consumers with great tasting, high-quality real food by leveraging consumer insights and trends to drive relevance, including health and well-being, snacking and convenience, the company stated.
Each of Campbell's brands will be managed within a focused and disciplined framework of two differentiated portfolio roles:
1. Drive profitable growth: These brands will be managed to grow disproportionately relative to the categories in which they compete. These include leading brands such as: Cape Cod, Goldfish, Kettle Brand, Lance, Late July, Pace, Pacific, Pepperidge Farm Farmhouse and Milano cookies, Prego and Snyder's of Hanover. 
2. Maximize margin & cash flow: These at-scale brands will be managed to generate consistent profit and cash flow. These include leading brands such as: Campbell's soup, Pepperidge Farm fresh bakery, SpaghettiOs and V8. These brands will be managed with disciplined focus and aligned investments to support their strong market positions, to optimize operating margins and cash flow and to fulfill their equally important role in Campbell's portfolio, the company noted.
Divesting non-core businesses
Campbell tapped Goldman Sachs and Centerview Partners to implement a process to divest its Campbell International and Campbell Fresh businesses in a manner that maximizes value. Campbell International consists of Arnott's and the Kelsen Group, along with the company's manufacturing operations in Indonesia and Malaysia and its businesses in Hong Kong and Japan. Campbell Fresh includes Bolthouse Farms, Garden Fresh Gourmet and the company's refrigerated soup business. Fiscal 2018 net sales of these businesses totaled approximately $2.1 billion. Proceeds from the divestitures will be used to significantly reduce debt.
Increased cost savings
As a result of this more focused portfolio, Campbell is increasing its cost savings target by $150 million. The company plans to achieve these additional savings by streamlining its organizational structure, expanding its zero-based budgeting efforts and continuing to optimize its manufacturing network.
These savings are in addition to the company's prior target of $500 million and the previously announced $295 million in target synergies and run-rate cost savings from Campbell's integration of Snyder's-Lance. Combined, these programs will bring Campbell's total cost savings target to $945 million by the end of fiscal 2022.
Updated long-term targets
Campbell has adjusted its long-term targets to reflect the company's actions and more focused portfolio, including:
Organic net sales growth of 1 to 2 percent;

Adjusted EBIT growth of 4 to 6 percent; and

Adjusted EPS growth of 7 to 9 percent.
In addition, the company expects a net debt to adjusted EBITDA ratio of 3.0x by 2021.
These targets reflect expectations beyond fiscal 2019 and assume the completion of the planned divestitures of Campbell International and Campbell Fresh.
Camden-based Campbell Soup Co. was founded in 1869.