Benefiting From the Blurred Lines Between Foodservice Dayparts
Get great content like this right in your inbox.
Subscribe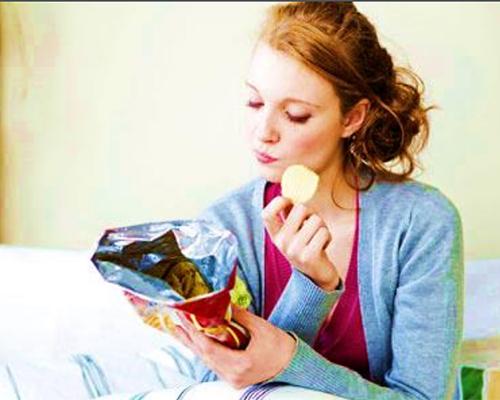 DALLAS — It isn't news that the walls between dayparts are crumbling. Convenience stores may see the most traffic at specific times of day, but the differences between breakfast, lunch and dinner are no longer as great as they once were.
Still, even with the shift in eating patterns, retailers can strategize to maximize sales based on daypart, according to Liz Salaria, senior principal consultant at Impact 21.
"People are eating all sorts of foods at all sorts of times of the day," Salaria said during her "Winning the Foodservice Daypart Battle" presentation at the 2018 Convenience Store News Convenience Foodservice Exchange event. 
The three traditional dayparts still exist, but regular snacking between them blurs the lines. This snacking habit is largely driven by millennials, currently the largest living generation in the United States — and they aren't just young adults anymore.
"They are our customers and our team members," Salaria said, describing how millennials are influencing what appears on menus.
More than nine in 10 millennials (92 percent) replace meals with snacks at least once a week, and they do so between all dayparts, not just during the p.m. hours.
C-stores can respond to this by moving beyond chips and candy bars to offering a wider variety of packaged and fresh-prepared snacks, such as hard-boiled eggs, pretzel and hummus combos, yogurt and granola parfaits, and mini wrap pieces paired with fruit.
Along with the change in what a meal can be, consumers today also are more flexible about when a meal should be eaten, in the sense that traditional breakfast items are no longer reserved for the mornings.
Salaria pointed to McDonald's as leading the charge with its all-day breakfast program, but said simple generational changes are likewise prompting evolution in the morning meal as breakfast flavors evolve. Generation Z, the most ethnically and racially diverse generation yet, is growing up with more sophisticated palates and accustomed to eating internationally based foods. This is leading to an increase in sales of products such as breakfast tacos, which straddle the line between breakfast and lunch.
Accordingly, customers have different desires for meal combos, too. Retailers can maximize their sales potential by adding choices while still promoting bundles. Instead of offering the traditional combo deal of a breakfast sandwich and coffee in the morning or a burger, fries and beverage at lunch, they might consider a discount on breakfast sandwiches with the purchase of any beverage; be it coffee, packaged tea or an energy drink.
Technology is another factor in the daypart eating shift. Mobile ordering and third-party delivery services, such as UberEats and GoPuff, are training customers to expect the products they want when they want them.
To offer a broader selection regardless of daypart, Salaria recommends minimizing operational complexity. This could include building a menu with products that share equipment to solve capacity issues; pulling ingredients from a common pool and innovating from within; and offering a smaller number of SKUs, as even McDonald's all-day breakfast program started small.
When growing the menu, there is always the struggle to balance added complexity with long-term loyalty, but thinking ahead can make it easier. In defining a daypart strategy, Salaria suggests retailers ask themselves three questions:
Does it fit within my brand?

Will it add complexity to my business?

How will it affect my people?
Above all, c-store operators should keep their fundamental strengths in mind. "Never compromise quality and speed of service," Salaria said. "That's your core tenet as a brand."