Better-for-You Trend Impacting Sales of Non-Chocolate Candy
Get great content like this right in your inbox.
Subscribe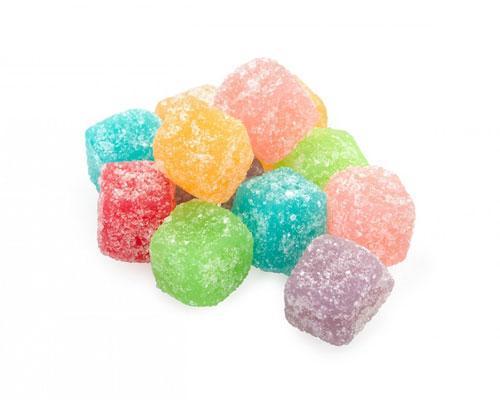 ROCKVILLE, Md. — Like many segments of the U.S. food and beverage industry, non-chocolate candy was challenged by concerns about sugar consumption as more consumers tweaked their lifestyles to focus on improved health and nutrition.
Nevertheless, market research firm Packaged Facts estimates total retail dollar sales of the U.S. non-chocolate candy market will reach $11 billion in 2018, with sales increasing at a compound annual growth rate (CAGR) of 3 percent between 2013 and 2018, according to Non-Chocolate Candy: U.S. Market Trends and Opportunities.
Looking ahead, Packaged Facts forecasts sales will increase by a CAGR of more than 2 percent over the 2018 to 2023 period. Market sales consist of various sugary and fruity candies including licorice, gelatin-based gummies, and taffy among others.
"Non-chocolate candy is about indulgence and a sugar rush, and disproportionately appeals to children and younger adults. But there's also plenty of opportunity to reach older adults as well," said David Sprinkle, research director for Packaged Facts. "These consumers are increasingly looking for healthier more nutritious indulgences and better-for-you candies and snacks that still taste good. As a result we're seeing greater focus placed on the creation of healthier candies that feature nutritious ingredients or inclusions such at nuts, seeds, botanicals, and fruit."
The growing consumer demand for "clean labels" and "transparency" in packaged foods is also impacting the snacking industry and candy market. These terms are subjective and vary in priority from consumer to consumer, but generally mean one or more of the following:
Seeking out natural/organic and minimally processed products;

Avoiding artificial or GMO ingredients, controversial ingredients such as high fructose corn syrup, or specific allergens such as gluten or soy;

Demanding information on ingredient sourcing and processing, such as whether or not made in the U.S.; and

Addressing eco-consciousness and sustainability concerns.
At the same time, demand for the indulgent pleasures offered by traditional candy brands remains largely unabated. Although healthy snack brands — including non-chocolate candy products — are growing well, and often disproportionately, these products remain niche. The established powerhouse candy brands continue to deliver the lion's share of sales in the category, albeit tactically adopting and adapting clean label and transparency product attributes where feasible, noted Sprinkle.
Non-Chocolate Candy: U.S. Market Trends and Opportunities, is the companion to Packaged Facts' Chocolate Candy: U.S. Market Trends and Opportunities, 12th Edition. More information is available here.