BONUS CONTENT: Women Find Ample Opportunities at BP's ampm Brand
Get great content like this right in your inbox.
Subscribe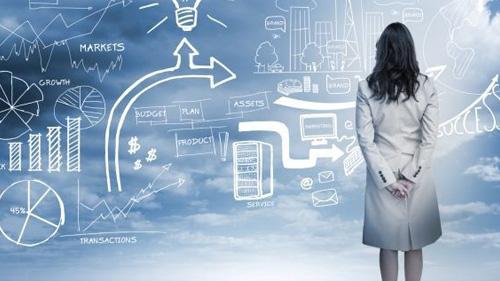 LA PALMA, Calif. — Women continue to grapple with finding the right balance between career and family, and in the convenience and fuel retailing industry, which is still male dominated, the issue may be a little more pronounced.
However, women at BP's ampm retail division say they have found a home at the West Coast retailer that affords them the opportunity to fill all roles in their lives while still having ample room to grow professionally.
"I choose to do what I do, but if I want to change, there is always that opportunity. It's not just, this is where I am and this is where I will stay doing the same job — unless I choose to," Terry Ohta, marketing programs specialist for ampm, told Convenience Store News. "I have seen so many people change roles, especially women, and knowing that is a good feeling; knowing they don't just see you as the role you are in."
This is not the case at every company, Ohta noted, but at BP, there are people who help guide and train team members through steps to achieve their goals.
Astrid Brett, associate brand manager, recalled meeting Donna Sanker, chief operating officer and former chief marketing officer, on one of her first days with the company. Sanker introduced herself and met with Brett to find out her long-term goals.
"I am getting married and I want to have children in a few years. This is not the type of company where I feel like I need to ask how I'm going to stay on my team," Brett explained. "There is an open-door feeling here that if I feel like something in my life is going to change for the longer term, I can talk to anyone here in a senior position. It's being somewhere where you can see your future growing."
Ohta and Brett were among several women at ampm who sat down for a panel discussion with CSNews during our recent "A Day in the Life" visit to the company's La Palma headquarters.
For Brooke Adelman, ampm's retail transformation manager, the support from managers and the leadership team is a key benefit of working here. There's also the camaraderie. 
"We are a smaller office and [enjoy] the atmosphere that goes with that, from team-buildings to Friday coffee catchups," she said. "We have fun events that you can't do easily with a large office environment."
CHANNEL VISION
While women have found a comfortable environment at BP and ampm, there is still work to be done for women in the overall convenience channel, the panel acknowledged.
When Christina Maurer, category manager for packaged beverages, started at BP, she was one of just two women on the category management side of the business. "Now, we are evenly split; it is pretty much 50/50. There have been a lot of changes from that perspective in our company," she said. "But when you go to industry events, it is middle-aged men. We are still very much a minority."
As a result, women in convenience may have to work a little harder to stand out. "I think as women in a male-dominated environment, you have a voice, but sometimes you have to speak a little louder to be heard," said Margaret Kronick, category manager for center of store.
That doesn't necessarily mean vocally, but by listening, understanding, being able to react and finding opportunities through the conversation, Kronick explained.
"You always have to be a step ahead. As women in the industry, you have that unheard presence, and I think you have that pressure," she said. "It's subconscious, but it's always pressure to perform more, to perform better, and to be able to react faster so you are heard."
Especially at industry events, Kronick added.
"Women are a small percentage of the individuals who make up the convenience industry. We have to be strong and we have to continue to fight the good fight, as we say, to prove ourselves within the industry, especially in leadership roles," she said. "At BP, we have a great support system. We have a great environment that supports women in the industry. I think that trend is going to continue to grow."
Editor's note: Look in the November issue of Convenience Store News for our full report on "A Day in the Life of ampm," including more insights from this panel discussion.