BP Launches Program to Thank Its Customers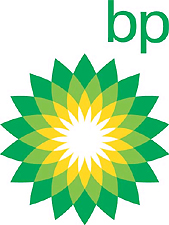 La Palma, Calif. -- BP is starting the year off by thanking its customers for their support by offering $10 BP Reward Cards with every fifth fill up at BP gas stations.
The program works the following way:
-- Purchase eight gallons or more of any grade of BP fuel and present your receipt to the onsite cashier to get a Loyalty Card.
-- Scratch the card to reveal a unique code.
-- Enter the code on www.thankyoudays.com
-- Once you have filled up five times and entered 5 Loyalty Card codes, you will be mailed the $10 BP Reward Card in approximately four to six weeks.
The program runs through March 1, 2011, with the $10 BP Reward Cards expiring on Sept. 6, 2011. The offer is not valid in New Jersey. There is a limit of three Rewards Cards per person and/or email address per household. For additional information on the program visit www.thankyoudays.com.