BP PRO Honored at 2010 NACS Show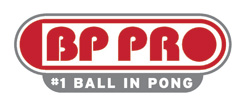 BRIDGEPORT, Conn. -- Congratulations go out to beer-pong product line BP PRO for taking home this year's NACS Show Retailer Top Pick and Top Ten Cool New Products honors.

"When we first developed our original beer pong line 4 years ago, we knew we had a truly innovative product for the c-store market," Mike Student, vice president, BP PRO said in a statement. "Little did we know that it would become a national phenomenon consistently selling out in convenience stores nationwide."

With the launch of its newly packaged product line, BP PRO's products are truly unique and fall outside traditional c-store markets, the company stated. But despite the uncategorized marketplace, according to the company, its portfolio includes 50 major distributors and thousands of c-store chains and independent retailers.

"Through extensive R&D of the c-store market and the introduction of various product lines we have found that our current line has very high success rates with our c-store retailers," stated Student. "And I think this year's honors at NACS Show reflects our success."