BP Turning to 2012 Olympics to Revive Battered Image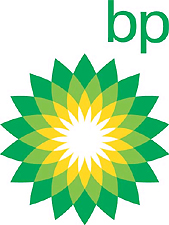 LONDON -- BP is seeking to promote its London 2012 Olympic partnerships, and is in talks with a number of public relations agencies to support its Olympic activity, PRWeek UK reported.
"We are talking to lots of people about lots of different things in connection with BP and its support for London 2012," a BP spokeswoman confirmed in the report.
BP will provide advanced fuels and lubricants for the 4,700 official games vehicles, along with vehicle washing facilities and liquefied petroleum gas for the event's catering needs. In addition to being the official oil and gas partner of the games, the embattled London-based oil company is acting as a "premier partner" of the London 2012 Cultural Olympiad. The Cultural Olympiad is a four-year program of cultural projects that reaches across the United Kingdom.
Following the environmental havoc wreaked by its oil spill disaster in the Gulf of Mexico last year, BP turned to PR firm Bell Pottinger in December 2010 to help it move away from its image as purely an oil company. An industry source close to the PR pitch suggested that BP would also use its Olympic partnerships as part of the "brand recovery process."
A number of major PR agencies in the UK reportedly have been approached by BP.