BP's Latest U.K. Acquisition Marks Big Push Into EV Charging
Get great content like this right in your inbox.
Subscribe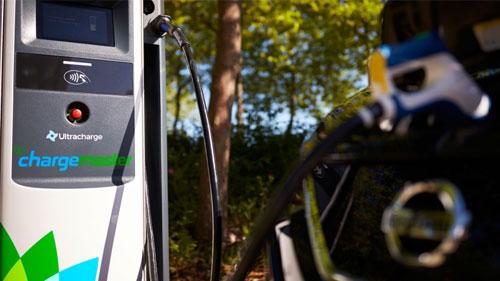 LONDON — BP is making a big push into electric vehicle (EV) charging in the United Kingdom with its latest acquisition of Chargemaster.
The largest EV charging company in the U.K., Chargemaster operates more than 6,500 charging points across the country. Upon completion of the deal, the company will be renamed BP Chargemaster, combining Chargemaster's EV charging network with BP's 1,200 service stations, in a move that will widen access to electric vehicle charging in the U.K., according to BP.
Under its new name, BP Chargemaster will roll out ultra-fast charging infrastructure, including 150 kW chargers capable of delivering 100 miles of range in just 10 minutes.
BP's U.K. customers can expect to see BP Chargemaster stations appearing on forecourts over the next 12 months.
"At BP we believe that fast and convenient charging is critical to support the successful adoption of electric vehicles," said Tufan Erginbilgic, Downstream chief executive at BP.
"Combining BP's and Chargemaster's complementary expertise, experience and assets is an important step towards offering fast and ultra-fast charging at BP sites across the U.K. and to BP becoming the leading provider of energy to low carbon vehicles, on the road or at home," he added.
Founded in 2008, Chargemaster is involved in the development of EV charging points from design and build to sales and operation. It also operates POLAR, the largest public charging network in the U.K., which is used by 40,000 customers.
"The acquisition of Chargemaster by BP marks a true milestone in the move towards low carbon motoring in the U.K.," said David Martell, chief executive at Chargemaster. "I am truly excited to lead the Chargemaster team into a new era backed by the strength and scale of BP, which will help us maintain our market-leading position and grow the national POLAR charging network to support the large range of exciting new electric vehicles that are coming to market in the next couple of years."
According to BP, the acquisition adds to the growing number of investments the company has made in EV technology and infrastructure, and builds on plans to expand the range of fuel available for its customers' changing needs.
"A key part of BP's strategy to advance the energy transition is to develop new offers to meet changing customer demand and grow new businesses that support customers to reduce their emissions," Erginbilgic said.
BP's Energy Outlook 2018 estimates that there will be 12 million EVs on U.K. roads by 2040.
Upon completion of the transaction Chargemaster employees will continue to be employed by BP Chargemaster, a wholly owned BP entity.
With U.S. headquarters in Chicago, BP is a global producer of oil and gas with operations in more than 70 countries.