Brookshire Brothers Talks About Its First Hybrid Store
SOUTH LAKE CHARLES, La. -- In southwest Louisiana, a mile or so from where Brookshire Brothers CEO and President Jerry Johnson grew up, a successful, family-owned grocery/convenience store that was also part deli, part restaurant and part bait shop, operated for 35 years.
In early 2011, though, tragedy struck Cormie's, the South Lake Charles neighborhood mom-and-pop shop, when it burned to the ground from a fire. Rather than shut down, it continued operating out of a foodservice trailer for nearly a year, primarily selling its family-recipe deli items.
That's when Brookshire Brothers, operator of nearly 30 convenience stores and more than 70 supermarkets, stepped in.
"Jerry knew the family and he knew the area. We saw the opportunity to retain the Cormie's name and reconstruct the store. We knew the promise it offered," Bruce Bryant, vice president of marketing for Lufkin, Texas-based Brookshire Brothers Ltd., told CSNews Online.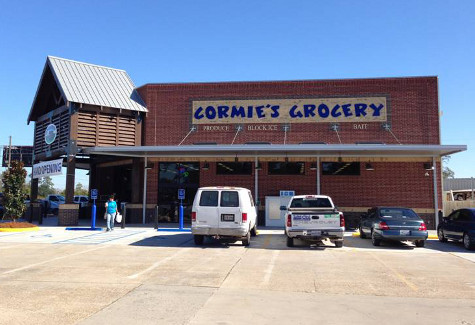 And so, Brookshire Brothers took over the operation this past summer, reconstruction began and the 7,800-square-foot store reopened in November. Its banner is still Cormie's, but now it operates as a unique Brookshire Brothers "hybrid" store -- the first of its kind.
"It combines the best of a lot of the different channels," Bryant said.
At the core of Cormie's is its deli, which offers three family-recipe signature items: chicken salad, Italian sausage and bread pudding. "The three belly items are what they're known for, and they all do quite well," Bryant said, noting that Cormie's bread pudding has the most notoriety. The family still owns the proprietary recipes.
Customers don't mind queuing up for these "belly items" — and lots more deli goodies. Brookshire Brothers took note of this and accommodated for the usual lines when it reopened the store. "We adjusted the shelving near the deli to give folks more room to stand in line for these items," Bryant explained.
While the deli generates the majority of sales at Cormie's (about 50 percent to 55 percent), the second-largest sales driver is grocery and convenience items, which account for 15 percent to 20 percent of sales. There is also limited produce; fresh meat; beer, wine and hard liquor; novelty items such as T-shirts; and decorative items like wall plaques.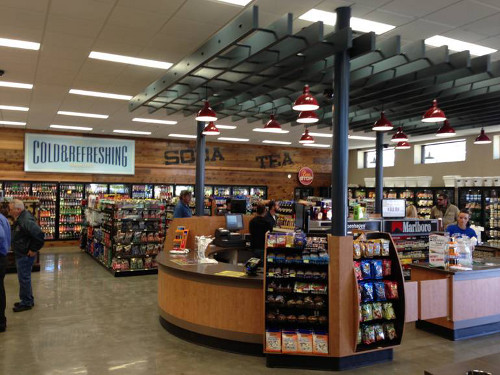 Next to the deli, the key focal point of the store is its fisherman-friendly section. Cormie's sports 12 feet of fishing supplies and four cooler doors of bait.
"We will have this section all year long for the diehard fishermen, but right now, we're coming into the true fishing season for the first time since we reopened the store, and we're anticipating it to be really good," said Bryant. He noted that the area's fishing season starts in early April, goes through the summer and peaks in September/October.
"I'm a fisherman and I'm looking forward to the impact of the season on the store. It's warm enough now; I think the store is going to go to new heights," he said.
Brookshire Brothers is definitely looking to expand the Cormie's concept and banner to other locations. Given the store's hybrid format and deli/grocery items that are somewhat unique to southern Louisiana, the company is looking at sites within a 50-mile radius of the flagship store.
Bryant said it favors building new locations from the ground up and hopes to have more by year's end.
"We'd like to have more than one additional Cormie's up and running by the end of 2013, but it is contingent on our site analysis," he said.
For more on Cormie's and its growth plans, look in the May issue of Convenience Store News.