C-store Beverage Sales Benefit From Warm Start to Fall
Get great content like this right in your inbox.
Subscribe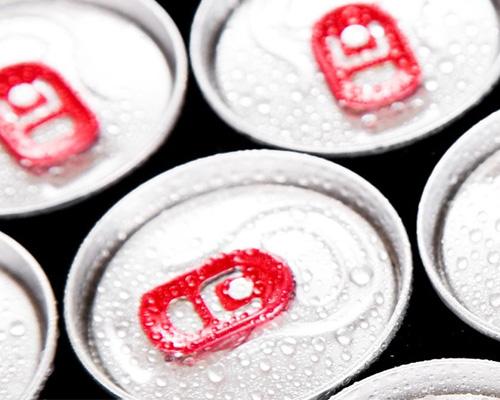 NEW YORK — Warmer weather is contributing to overall optimism in the cold vault, as strong beverage sales from the summer continue with the change of seasons.
According to Wells Fargo Securities LLC's latest Beverage Buzz survey, overall total beverage sales were up 4.3 percent in the third quarter — up only slightly below the 4.6-percent increase in the second quarter.
The sales total also represents a 2-percent uptick over last year, according to the Bonnie Herzog, managing director of managing director of tobacco, beverage and convenience store research at Wells Fargo Securities.
Beverage Buzz surveys beverage retailers representing approximately 15,000 convenience stores.
Beverage sales, Herzog explained, are benefiting from a continuation of favorable weather and solid consumer sentiment. That sentiment should help most manufacturers pass through expected price increases later this year, she added.
"Encouragingly, promos were also more rational this period, up only 1.8 percent year over year vs. a 3.3-percent increase in the second quarter," Herzog said.
Moreover, according to the analyst, retailers are increasingly bullish on their outlook for total beverage category growth. They now expect total 2018 category sales to increase 5.9 percent year over year, up from 4.6 percent in Wells Fargo Securities last survey.
However, retailers were "somewhat less upbeat about alcoholic beverage trends," she said, adding total alcoholic beverage sales are likely to only tick up 1.3 percent in the third quarter.
"Despite retailers' concerns surrounding elevated gas prices and commercial driver shortages, we are increasingly upbeat in our outlook for the beverage sector and c-store channel," Herzog said.
Looking closer in the cold vault, Wells Fargo Securities continues to prefer manufacturers with high-quality, rapidly growing brand portfolios like The Coca-Cola Co. and Constellation Brands Inc.
Herzog added many retailer contacts in the survey were upbeat about Monster Beverage Corp. planned price increase — citing loyal Monster drinkers. However, Wells Fargo Securities remains concerned that Red Bull is not following with a price increase of its own, a move that could force Monster to step up its promotions, she explained.
Broken out by specific manufacturers, Beverage Buzz found:
Coca-Cola sales in c-stores were up 4.6 percent in the third quarter. This was a slight improvement over the 4.2-percent growth in the prior quarter. Retailer contacts also expect BODYARMOR to "do heavy lifting in 2019," Herzog noted.

Monster's third-quarter sales grew and estimated 9.8 percent in convenience vs. 7 percent in the second quarter. Retailers are "increasingly optimistic about Monster's execution and innovation," she said.

PepsiCo Inc.'s c-store sales grew 2.8 percent in the third quarter, up from 0.3 percent in the second quarter. That said, retailers were less than complimentary about PepsiCo's overall execution and innovation this period, according to Herzog.

Keurig Dr Pepper's saw convenience sales increase by 4.8 percent in the quarter vs. the 2.7-percent growth in the second quarter. Even with strong third quarter trends retailers are somewhat downbeat about execution and the loss of Allie Brand products like FIJI and BODYARMOR, she noted.

Constellation Brands continue to show significant growth with a12-percnet incremental gain in shelf and cooler space expected. That estimate is up from 6 percent in the first quarter survey and on top of a 10-percnet gain in 2017, according to the analyst.