C-store Beverage Sales Positive in Q2 2018 Though Challenges Persist
Get great content like this right in your inbox.
Subscribe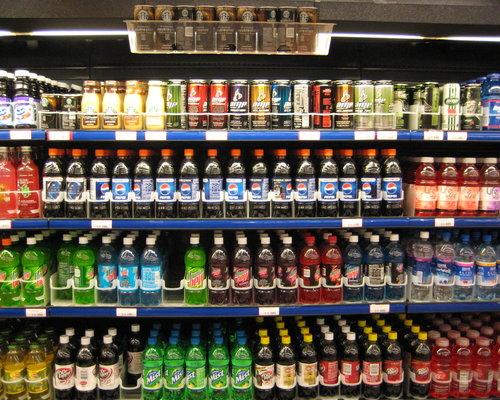 NEW YORK — Soaring temperatures in late June and early July helped heat up the cold vault.
"We sense that the hot start to the summer, coupled with strong consumer fundamentals, has brightened the collective outlook of our beverage retail contacts," said Bonnie Herzog, managing director of tobacco, beverage and convenience store research at Wells Fargo Securities LLC.
However, she added, higher gas prices remain a key concern. According to Herzog, the price at the pump was up approximately 30 percent year over year for the Fourth of July holiday.
Wells Fargo Securities' latest Beverage Buzz survey, which took the pulse of beverage retailers representing roughly 25,000 convenience stores, found overall beverage sales were up 4.6 percent in the second quarter vs. a 3-percent increase in the first quarter.
In addition, overall beverage sales were up a solid 3.1 percent during "the all-important" July 4 holiday — up from a 1.5-percent bump up in 2017, Herzog said.
The numbers, she explained, were driven by favorable weather as average temperatures increased during the July 4 holiday for the fourth consecutive year, and solid consumer sentiment.
Beverage Buzz also found that retailers are increasingly bullish in their outlook for growth in the beverage category, and now expect total 2018 sales in the category to increase 4.6 percent year over year. This is up from the 4-percent expectation in Wells Fargo Securities' first quarter survey.
Retailers are also more confident about pricing power for many major beverage manufacturers — more than half of the survey respondents believe that Dr Pepper Snapple Group. The Coca-Cola Co., PepsiCo Inc. and Monster Beverage Corp. can take pricing in the current environment, according to Herzog.
As for alcoholic beverages, retailers expect total sales in the segment to grow 4.7 percent in 2018, up from 1 to 2 percent in the first quarter Beverage Buzz.
However, according to Herzog, Wells Fargo Securities is mindful that:
Promotions are up 3.3. percent across beverages in the second quarter, which is the most significant year-over-year increase in at least three years; and,

The trucker shortage is becoming more problematic, with retailers noting the biggest issue right now is staying in stock.