C-store Industry Moves Beyond the Basics in Technology Investment
Get great content like this right in your inbox.
Subscribe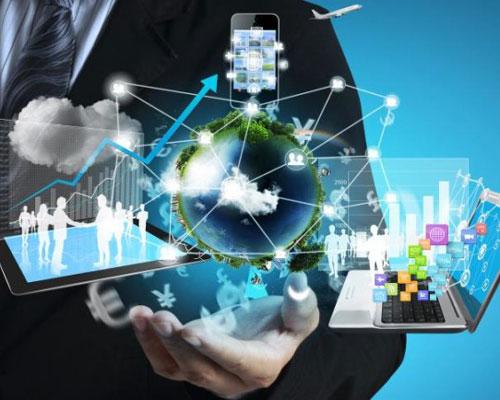 NATIONAL REPORT — Almost 50 percent of retailers responding to the exclusive Convenience Store News 2017 Technology Study said they plan to add new equipment and replace technology this year, with an expected growth in capital expenditure spending of 8 percent more than in 2016.
"With per-store spending, according to the CSNews survey results, approaching $20,000 per store in 2016, one may argue this was to implement EMV inside the store," said Ed Collupy of W. Capra Consulting Group. "However, the expected growth in 2017 technology investments tells me that people see systems as a way to bring more to their business and are less driven by compliance mandates this year."
For an analysis of this year's Technology Study results, CSNews turned to Collupy, a former retail technology leader and current executive consultant for the W. Capra Consulting Group, a leading retail technology, payments, security and strategic implementation firm.
Over the last several years, the convenience store industry has been transforming itself with the addition of stronger foodservice offerings and retailers have invested in preparation and display equipment, people, and remodeled stores. This year's CSNews Technology Study indicates the realization that systems can further help grow this aspect of the business, noted Collupy.
Foodservice ordering kiosks, both inside and outdoors, show continuing and significant growth over the past few years: more than 30 percent of survey responders indicate they've implemented or plan to implement these customer-experience technologies both in-store (12 percent in 2016 and 9 percent in 2015) and outside (6 percent in 2016 and 4 percent in 2017).
The plumbing (i.e., network and security hosting, monitoring and management) of information technology (IT) in companies continues to shift to the "cloud." Collupy explained that these technologies are often viewed as a necessity but not the best use of the time and resources of in-house IT professionals. Thus, management continues to outsource many of these activities. Sixty-four percent of respondents reported that their companies outsource IT functions. The study shows steady growth in this area, up from 50 percent in 2015 and 59 percent in 2016.
"In my discussions with retailers, I hear that the main driver for this is to 'let my people focus on systems that will bring added value to the business,'" said Collupy.
One of those added-value areas appears to be social media. Social media has become an important marketing element for c-store operators, as almost three-quarters of respondents said they are using social media applications.
This year's CSNews Technology Study also revealed an increase in new products being introduced to customers via social media. "To me, a key aspect of this technology is creating a dialog with customers," said Collupy. "Close to 46 percent of respondents use polling features available in social media apps. In addition, those companies reporting they have their own mobile app are also using it to create a more engaging customer experience."
For more findings, look in the October issue of Convenience Store News.