C-store Retailers Predict Emerging Trends for 2018
Get great content like this right in your inbox.
Subscribe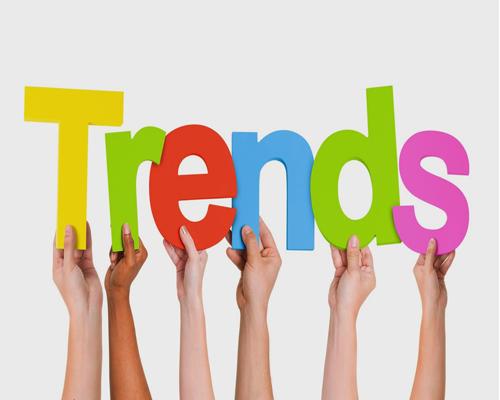 ALEXANDRIA, Va. — If convenience retailers had a crystal ball they would say the momentum behind healthy food and beverage sales will continue into the new year.
According to a survey of retailers released today by NACS, the Association for Convenience & Fuel Retailing, more than two in three convenience retailers said that foodservice sales increased last year, and 61 percent said that sales of better-for-you items — like fruits and vegetables, yogurt, nuts, and health bars — saw sales gains.
By comparison, only 7 percent said that foodservice sales were down and only 3 percent said that sales of better-for-you items decreased.
At New Paltz, N.Y.-based Chestnut Petroleum stores, "customers are demanding higher quality foods and snacks," according to CEO and President Mickey Jamal.
Sales of healthy food and drinks were strong in 2017 at Arroyo Grande Valero, based in Atascadero, Calif. Protein bars and fruit and protein smoothies propelled sales at A-Square Enterprises Inc. in Conyers, Ga., and water — whether plain, flavored or coconut water — grew sales at Select Fuel & Convenience in Red Bud, Ill.
With convenience stores selling roughly 80 percent of fuel purchased in the United States, retailers also saw strong sales at the pump. According to the survey, 52 percent of retailers said that fuel sales increased in 2017, compared to 20 percent who reported a decline in gallons sold.
Looking to the new year, c-store retailers offered their predictions for what will be hot:
Kombucha drinks will continue to grow, as will new programs for home delivery, according to Lisa Dell'Alba, president and CEO of Square One Markets Inc. based in Bethlehem, Pa.

New payment methods also will be a top trend, said Kent Frieling, president at Stop 'n Save in Grand Junction, Colo.

Healthier meal replacements will come to the menu at Stop & Go Mini Mart in Bend, Ore., and compliment the retailer's growler fill program, according to owner Kent Couch.
In addition, retailers said that the lunch daypart has the most potential to grow sales at their stores, with 67 percent identifying lunchtime traffic as their biggest opportunity. But other dayparts also hold promise, including the opportunity to grow sales of midday snacks, said Stephen Lair, president of Petromark Inc. in Harrison, Ark.
With new trends on the horizon, retailers are going into 2018 with strong consumer support. Beyond products, retailers said that strong consumer optimism over economic prospects also helped grow sales in 2017.
"There seems to be a direct correlation between our customers' view of the economy and their use of disposable income in our marketplace," said Dennis McCartney, director of operations at Landhope Farms in Kennett Square, Pa.
Strong consumer optimism also translated into strong retailer optimism. More than three in four retailers are optimistic about their business prospects for the first three months of 2018, with the same percentage of retailers optimistic about the overall U.S. economy for the first quarter.
However, retailers do have some concerns, notably competition — both from outside the channel (46 percent) and inside the channel (45 percent), according to NACS.
Labor is another major concern, cited by 45 percent of retailers, such as finding and recruiting top talent in the market. To address the issue, retailers say that they are recruiting employees from non-traditional labor pools including retirees, disabled workers and military veterans.
"For the right kind of person, it is a fun job. Interacting with customers is enjoyable as our business attracts a lot of repeat customers whom they see every day," said John Clark, president of Alpine Mart in Stowe, Vt.
In addition, regulation and legislation weigh on operators' minds, cited by 42 percent of retailers, especially those doing business in California.
The quarterly NACS Retailer Sentiment Survey tracks retailer sentiment related to their businesses, the industry and the economy. A total of 103 member companies participated in the December survey.