C-stores Need to Find Their Voice in Today's Location Search Revolution
Get great content like this right in your inbox.
Subscribe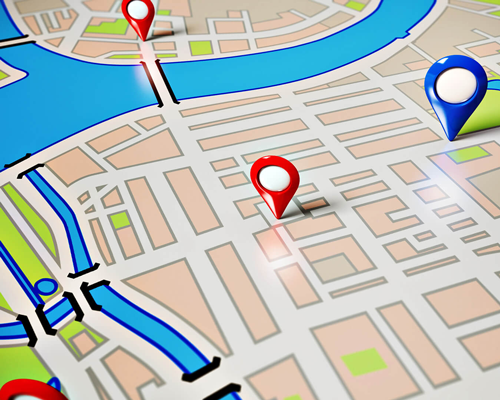 Convenience store retailer applications, also known as apps, are key tools for informing customers of not only what products and services a store offers, but also more importantly where they are located. As technology rapidly evolves, so does customer interaction with your brand, including your mobile app.
According to an April 2018 Smart Insights report, mobile users spend 90 percent of their usage time on apps, as opposed to browsers. Whether your c-store information is distributed through Google, Bing, Apple, Waze, TomTom or any other publishers, there are two major considerations to quickly adapt to in order to ensure the maximization of mobile apps and get the greatest return on investment in an ever-changing market: quality location data and voice search.
We've all heard the old real estate industry saying that "location, location, location" is most important to a customer. This phrase also applies in the 21st century. I cannot emphasize enough that your c-store location is your key marketing asset and customers need to find you in order to complete a transaction. This asset is only enhanced through your mobile app as 3 billion local searches are conducted each month.                                            
C-stores and fuel retail locations are highly dependent on customers navigating their way to them quickly and accurately while on the move. Consider these statistics:
97% of consumers search for a local business online;

90% of all searches end in an action;

70% of all listings are wrong; and

58% of all U.S. adults voice searched for local business info in the last year.
Now, consider what happens when a customer arrives at an incorrect location: 73 percent of searchers lose brand trust when local listing information is wrong, and the app user experience is negative.
Taking Control of Your Online Presence
C-stores now have the power to control their online presence and assure that consumers can find them. This will reinforce trust and overall make the brand experience a very positive one for that consumer.
Accurate business listings that include correct business information, rich data and brand images across all platforms, including the mobile app, are vital to creating a coherent brand experience. It is imperative c-stores give customers the best service and provide detailed business information on every mapping application, specifically those integrated with their mobile app, so they know where to find you.
C-stores should ensure they are fully in control of the correct information for their locations; specifically business name, address, phone number and website URL. These are all key information points that push a customer to your location and not the competition across the street or your viable next-door neighbor.
Managing your local listings through mobile apps is dependent on pushing hyper-accurate, quality data into the core mapping channels that fuel the entire digital maps ecosystem, and your mobile app is no exception.
No centralized source exists with integrated partnerships to push data directly into search engines, GPS, navigation and mapping databases that would serve your mobile app. If your customers are searching for fuel, or a product or service your c-store offers, it is up to you to give them the information needed to reach you and complete the action that nine out of 10 searches are looking for. An action is defined as a call, website click, directions being generated, or even for a walk-in to happen.
Services have been designed that offer your c-store a one-stop-shop solution to centralize business listings, authenticate and validate your locations and syndicate them directly in all major map publishers, which would then supply the location data to your app, as well as all other digital maps.
Be sure to partner with a service that will guarantee rooftop or storefront map positioning, and give you access to your account, as well as access to team members that can assist you as needed.  
An extension of this location-based need is c-store consideration of how a customer's voice can impact how your store is located within a mobile app. A 2016 Statistica study found that approximately 20 percent of voice searches contain requests for local business data.
We are now two and half years removed and in the thick of a voice search revolution, which is a massive opportunity for c-store owners and their marketing staff to seize the moment.
With so many voice searches performed on so many different devices, c-stores have to be sure their brand will be picked by artificial intelligence to drive customers to the location.
Smart c-store owners and marketers must establish their presence in the voice search arena to tie them to the accurate location data. A term to familiarize yourself with is "ambient search."
Why is this important? According to Gartner, by 2020 30 percent of search will be screen-less and 50 percent of search will be through voice search.
Mobile apps must be updated to accept a customer's verbal question of "Where is the nearest convenience store with affordable premium gas and restrooms?" in order to keep up with competitors, but more importantly the voice of their customers.
Lex ten Veen is a serial tech entrepreneur specialized in the digital marketing and media technology industries. With 20 years of dedicated experience, he became CEO of Navads in 2012 to further strengthen his personal mission: to create a quality standard for publishing business locations on maps. Navads was acquired by Uberall, a Berlin-headquartered marketing technology company, on Sept. 6. Lex can be reached at (704) 989-8006 or [email protected].
Editor's note: The opinions expressed in this column are the author's and do not necessarily reflect the views of Convenience Store News.