07/19/2018
California's Locali Convenience Expanding to the East Coast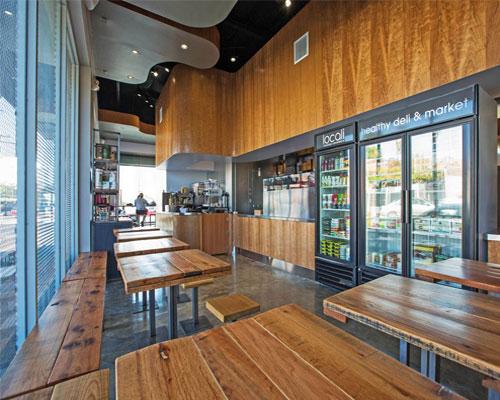 LOS ANGELES — Healthy convenience store operator Locali is setting its sights on expanding its "Eat Smart. All Day." mission through a multi-unit franchise agreement with Viable Foods LLC to expand the brand into the greater South Beach/Miami, Fla., area.
The deal marks the first expansion outside of California for Locali, which plans to introduce its "healthy convenience" model to markets nationwide, reported Restaurant News.
Franchisee Roy Casiano, who operates Viable Foods with his wife Deanna Snyder, has been working in the food industry for more than 13 years, holding positions in operations and management. Most recently, Casiano acted as general manager for Estiatorio Milos, a chain of high-end Mediterranean restaurants with locations in Miami and Las Vegas, among others.
"We are incredibly excited to apply our skills and expertise in the food and restaurant industry to grow Locali into a household name here in Florida," said Casiano.
Locali came on the scene in 2009 when founders Greg Horos and Melissa Rosen introduced the organic deli and natural market quick-service restaurant concept in Hollywood, Calif. Following that first store's success, a second location opened in Venice, Calif., in 2014.
Last July, Horos and Rosen were looking to take Locali beyond its Southern California borders. The company formed a partnership with Fransmart Franchise Development Co., Convenience Store News previously reported.
"We are passionate about the Locali mission and lifestyle and believe that Locali's healthy-convenience model will be a great addition to the area," added Snyder. "We feel fortunate to have the opportunity to introduce such an innovative concept to the South Beach Miami community."
Locali is continuing to look for experienced and qualified franchise partners across the U.S. who are looking for an opportunity to become involved with the Locali brand, which yields great unit economics, small store footprint, low start up and food costs and impressive margins, according to the company.
For information on franchising with Locali click here.