Caribou Coffee to Close 80 Stores This Month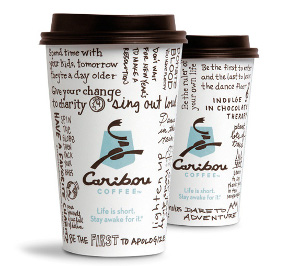 MINNEAPOLIS -- Caribou Coffee Co.'s decision to close 80 underperforming stores and convert another 88 stores to Peet's Coffee & Tea sites has brewed a firestorm of angry comments on social media.
Caribou said it is making the changes to better position the coffee company for long-term growth, according to a report by the Associated Press.
The store conversions will take place over the course of the next 12 to 18 months in Washington, D.C., and eight states: Ohio, Michigan, Pennsylvania, Maryland, Virginia, Georgia, Illinois and Wisconsin. The company also said that the stores will close in April, but did not specify which stores.
Minneapolis-based Caribou Coffee, which reports it has more than 6,000 employees, will focus on its remaining 468 locations in Minnesota, North Dakota, South Dakota, western Wisconsin, Iowa, Kansas, North Carolina, Colorado and 10 international markets.
The company was acquired last year by German investment firm Joh. A Benckiser Group GmbH, which also holds a majority stake in Peet's. The AP could not reach a Peet's representative for comment, however.
The short notice of the closures upset Caribou Coffee's Facebook fans, including store employees, who publicly vented their frustrations. Subscribers seemed especially annoyed at Caribou's post on Sunday asking fans to tell them what they write on their coffee cups. The company showed the image of one of its cups with a handwritten message, "Life is a blank canvas, make it beautiful."
"My cup says 'BETRAYED' by the very company who's cup I'd be writing on!" wrote Kelly Hibbs Milano of Waterford, Mich., in response.
One fan offered some advice to the company. "Caribou, if you were wise, you'd go under the radar for awhile and stop posting," wrote Elizabeth Andas of Mattoon, Ill. "You're only going to get negative replies after making thousands of people unemployed this week."
Some employees thanked customers for their support and responded to the company's claim that the closing stores were underperforming.
"As an employee of one of the closing stores, thank you for your support," wrote MJ Engler of Naperville, Ill. "Agreed, boycott and put your money you would have spent in the tip jar and support those who lost their jobs suddenly. Over 1,000 people lost their jobs, mine included. It should be known that while some stores were underperforming, many were not. Don't believe all you read, people."