Casey's to Acquire 19 On The Way Locations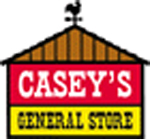 ANKENY, Iowa -- Casey's General Stores Inc. entered into an agreement to purchase up to 19 convenience stores in Illinois owned by Harper Oil Co. Inc. and operated under the "On The Way" banner.

The stores will be rebranded to Casey's, according to the company. "We are excited to purchase these Harper locations and work with their existing employees to integrate them into our business model," said Robert Myers, president and CEO of Casey's General Stores Inc., said in a statement. "These locations are a perfect fit for us operationally."

Harper Oil, which owns other On The Way stores, will continue to operate its retained stores at locations throughout Illinois. The transaction is scheduled to close the week of Nov. 8, Casey's stated.