Casey's Completes Private Placement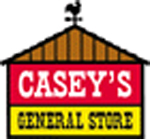 ANKENY, Iowa -- Convenience store chain Casey's General Stores Inc. completed a private placement for $569 million of 5.22 percent senior unsecured notes due 2020, the net proceeds of which will finance its previously announced recapitalization plan.

Therecapitalization plan, to be executed through a modified "Dutch auction" self tender offer, was unveiled July 27, and aims to generate significant value and enhanced returns for shareholders, while allowing the retailer to continue executing on its strategic growth initiatives, the company said when the plan was announced.

It includes up to $500 million in value of shares of its common stock, at a price of $38 to $40 per share, and will pay the fees and expenses in connection with the self tender offer. In addition, the company will use approximately $59 million of the proceeds from the sale of the notes for prepayment of its senior notes with interest rates between 6.18 percent to 7.23 percent and its 7.38 percent senior notes. Any proceeds from the offering not used for the foregoing will be used for general corporate purposes.

The recapitalization's price per share is higher than the tender offer provided to shareholders by Alimentation Couche-Tard Inc., which is attempting a hostile takeover of the Midwest convenience store retailer. Couche-Tard's $36.75 per share offer was extended earlier this month to expire Aug. 30.

An explanation of the terms and conditions and instructions were mailed to Casey's shareholders.

MacKenzie Partners is serving as information agent for the tender offer. Goldman, Sachs & Co. is acting as financial advisor to Casey's, and Cravath, Swaine & Moore LLP and Ahlers & Cooney, PC are providing legal advice.