Casey's Completes Short Stop Acquisition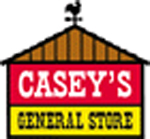 ANKENY, Iowa -- Casey's General Stores Inc. announced the completion of its acquisition of six convenience stores in Iowa previously owned by J.D. Carpenter Cos. Inc. The stores operated under the Short Stop banner, and will be immediately rebranded to Casey's, according to the company.

"After approaching Short Stop nearly three months ago, we were pleased with how smoothly the process went," Robert Myers, president and CEO of Casey's General Stores, said in a statement. "These are well-managed, well-maintained and high-volume stores that fit perfectly into our business model, and we are excited about the opportunity to integrate our prepared food program into these locations."

The introduction of the prepared food program into the acquired stores will begin in the next several weeks, and is expected to be fully integrated within six months from the closing date of the transaction, Casey's said.