Casey's Criticizes Couche-Tard Request for Discussions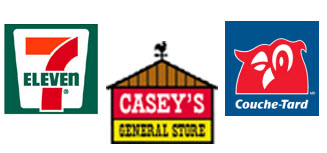 ANKENY, Iowa -- Casey's General Stores Inc. President and Chief Executive Officer Robert J. Myers yesterday responded critically to requests issued last week by Alimentation Couche-Tard to delay its Sept. 23 annual shareholders meeting and open up discussions with the Canadian retailer, as Casey's had reportedly begun discussions with rival bidder 7-Eleven Inc., which has proposed a $40-per-share deal.

Myers' letter begins by criticizing Couche-Tard for making its letter public less than 24 hours after a phone conversation between himself and Couche-Tard President and CEO Alain Bouchard, and "before allowing me the opportunity to respond to your demand that Couche-Tard be afforded an opportunity for discussions with Casey's, as I indicated I would."

He goes on to state the Casey's board has reviewed Couche-Tard's $38.50 per share offer, and has determined it undervalues the company. Myers also corrects what he called "numerous erroneous public statements" by Couche-Tard, stating in the letter Casey's has not determined that a sale transaction is in the best interests of Casey's, its shareholders or its other constituencies.

This counters a letter sent to Casey's by Bouchard Sept. 10, which stated Casey's had begun the process of exploring a sale transaction and that Couche-Tard may increase its offer if allowed to conduct due diligence and join the discussion process.

In regards to Couche-Tard's request that Casey's allow it to join the negotiation table, as the Ankeny, Iowa-based retailer has done with rival bidder 7-Eleven Inc., Myers said it was not possible.

"We are, of course, willing to extend to an interested party the opportunity for discussions regarding a potential consensual transaction, provided that the starting point for such discussions is acceptable," the letter states. "Your inadequate and highly conditional $38.50 per share offer does not serve as a basis for discussion."

Myers also criticizes Couche-Tard's conditions of the offer, stating it includes at least five negative conditions that have already been triggered, along with an amendment to Casey's senior notes that is virtually incapable of being satisfied.

"You have given no indication as to whether you intend to waive or withdraw any of these conditions. This unusual and extensive level of conditionality concerns us because it means that Couche-Tard can simply walk away from its offer at any time, without purchasing any tendered shares," Myers wrote in the letter, also noting Couche-Tard has not provided sufficient information about proposed financing of the deal.

Myers also defended its timing and disclosure of the second offer by 7-Eleven, calling Couche-Tard's accusations that the company is merely trying to raise its stock price ahead of its annual meeting "entirely unfounded and absurd." He added: "Couche-Tard's disingenuous attempts to call into question the ethics of our company and board instead cast significant doubt on Couche-Tard's own credibility as well as the credibility of its nominees to our board."

The letter concludes by stating that Casey's plans to proceed with holding its annual meeting Sept. 23.

"We note that Couche-Tard has failed for over the more than five months since initiating its hostile takeover attempt to put forth an offer that would serve as a starting point for discussions," Myers wrote. "Our board will continue to evaluate the timing of the annual meeting and, if events unfold such that our shareholders need additional information and time to consider developments in order to make informed decisions, please be assured that our board will act appropriately and in the best interest of our shareholders."

Goldman, Sachs & Co. is acting as financial advisor to Casey's, and Cravath, Swaine & Moore LLP and Ahlers & Cooney, PC are providing legal advice.