Casey's Deems Recapitalization Plan a Success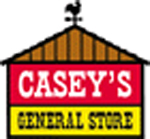 ANKENY, Iowa -- Casey's General Stores Inc. yesterday announced the preliminary results of its modified "Dutch auction" self- tender offer, which expired Wednesday at midnight New York City time.

Based on the preliminary count by the depositary for the offer, a total of approximately 28.2 million shares were validly tendered at the minimum purchase price of $38.00 per share, including 14.0 million shares that were tendered through notice of guaranteed delivery.

Assuming that all guaranteed delivery shares are ultimately delivered, the company expects to purchase a pro-rated amount of 47 percent of shares from each tendering stockholder, but all shares purchased in the offer will be purchased at the same price. As such, Casey's expects to accept for payment an aggregate of approximately 13.2 million shares of its common stock at a purchase price of $38.00 per share, for a total cost of approximately $500 million excluding fees and expenses related to the offer, according to the convenience chain.

The approximately 13.2 million shares expected to be purchased in the offer represent approximately 25.8 percent of Casey's shares outstanding as of July 23.

"Our recapitalization plan was successful on every level," Casey's President and CEO Robert J. Myers said in a statement released yesterday. "It has provided the company with an opportunity to purchase a significant number of shares at an attractive price, and has allowed shareholders who held their shares to benefit from the significant long-term value of owning a larger percentage of Casey's. The financing at a fixed rate of 5.22 percent for 10 years has allowed us to benefit from historically low interest rates and will drive EPS accretion. We continue to believe that our stock is undervalued at recent trading levels and that Casey's is creating far greater value than is reflected in Couche-Tard's inadequate $36.75 per share offer. We look forward to continuing to execute on our strategic growth initiatives."

When adjusting analysts' consensus estimates as of July 27 (the day before Casey's announced its recapitalization plan) to reflect this recapitalization, the result is an increased 2011 EPS estimate of $2.72 per diluted share, and a 2012 EPS estimate of $3.31 per diluted share. This represents a 29.9 percent increase on 2012 EPS estimates reported since April 8 (the day prior to the public announcement of Couche-Tard's unsolicited proposal). Assuming the recapitalization occurred at the beginning of Casey's 2011 fiscal year, the 2011 EPS estimate would be increased to $2.91 per diluted share -- a 28.7 percent increase since April 8.

The final results of the offer – which will be determined subject to confirmation by the depositary of the proper delivery of the shares validly tendered and not withdrawn -- will be announced on the fourth business day after the close of the offer. The actual number of shares to be purchased, the proration factor and the price per share will be announced following completion of the confirmation process. Payment for the shares accepted for purchase, and return of all other shares tendered and not purchased, will occur promptly thereafter, Casey's stated.