Casey's General Stores Announces Catchfire Media as its Social Media Agency of Record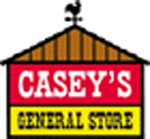 DES MOINES, Iowa -- Casey's General Stores Inc. announced Catchfire Media as its social media agency of record. Catchfire Media, a social media firm, will manage social marketing and execute social media strategies and technology solutions for the 1,542 c-store chain based here, a Catchfire press release stated.

"We have loyal and passionate customers who want to communicate with us on the social web, and our partnership with Catchfire Media will help us achieve that goal," Cory Hart, Casey's brand manager said in the statement. "We want to be able to provide our customers the same level of service on Facebook as they see in our stores."

Casey's marketing team will collaborate with Catchfire Media to develop social media campaigns as well as integrate social media programs into its existing marketing scheme. Casey's will also enlist Catchfire Media's expertise on technical development services to enable the c-store chain to customize its presence on various social networks, the release stated.