Casey's General Stores Purchases 11 NuWay Locations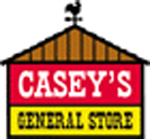 ANKENY, Iowa -- Casey's General Store is expanding its portfolio with the acquisition of 11 convenience stores from NuWay Cooperative of Trimont, Minn. All the stores are in Minnesota and currently fly the NuMart banner. Once the deal is complete, the locations will be rebranded as Casey's.
"We are very excited about this opportunity. These are well-maintained locations that fit perfectly with the company's business model of operating in smaller rural communities and further strengthens our existing market presence in southern Minnesota," Robert J. Myers, president and chief executive officer said in a statement.
The stores are located in Amboy, Butterfield, Fairmont, Pipestone, Sherburn, St. James (two stores), Trimont, Truman, Welcome and Wells. "The decision to sell these stores did not come easily. Casey's made a fair offer to purchase our stores, and our board spent many hours debating the sale," Kevin Jones, NuWay general manager said in a company release. "The difficulties of growing a small chain, fierce competition from larger brands, and the opportunity to strengthen our core business with the proceeds of the sale all contributed to the decision by our board of directors."
The 11 convenience stores will join the more than 1,600 Casey's stores across the country and customers should see very little change other than the name. "Casey's has indicated their intention to continue serving the communities in which NuMart Convenience Stores are located, and all basic services should stay intact," Jones explained. "The communities will undoubtedly benefit from new services and resources Casey's brings to these locations."
The statement said that Casey's expects this acquisition to be immediately accretive to earnings and provide additional earnings enhancements as operating efficiencies are realized and the prepared food program is added.
Casey's expects the deal, which will be funded by existing cash and operating cash flow, to close during the company's fourth fiscal quarter. The deal is subject to certain regulatory approvals and other customary closing conditions.