Casey's Gets More Support for Board Re-election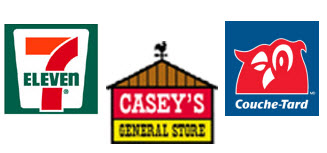 ANKENY, IOWA -- Casey's General Stores Inc. reported Friday that PROXY Governance and Egan-Jones have joined the two other proxy advisory services, Institutional Shareholder Services and Glass Lewis & Co., in recommending that Casey's shareholders vote the white card to elect Casey's director nominees, rather than Alimentation Couche-Tard Inc.'s slate of nominees.

PROXY Governance recommended Casey's shareholders vote for the reelection of all of the director nominees on Casey's white proxy card, while Egan-Jones recommended shareholders vote for the re-election of seven of Casey's eight director nominees. Still, Casey's is urging shareholders to vote the white card for all of its incumbent director nominees.

Casey's President and CEO Robert J. Myers said in a released statement: "The four proxy advisory services have now spoken, and they all agree that Casey's shareholders should vote the white card in support of Casey's board of directors and not hand over the keys to the company to Couche-Tard. We urge shareholders to vote for all of our director nominees."

The PROXY Governance report, issued Sept. 16, noted Casey's has "a history of outperformance" and "a positive outlook." PROXY Governance also said "analyst accounts from Reuters point to a well-run company, possessing an impressive track record and enviable growth prospects." It continued: "We support the election of management's nominees to the board. We believe that this board has demonstrated its commitment to increasing shareholder value and is appropriately considering and handling unsolicited offers for the company."

Egan-Jones' report, also published Sept. 16, noted it "believe[s] that support for the current board is merited, and that voting the management ballot is in the best interest of the company and its shareholders." It also said: "The board of the company is well-qualified and has produced a strong, lengthy track record of building shareholder value."

Goldman, Sachs & Co. is acting as financial advisor to Casey's; and Cravath, Swaine & Moore LLP and Ahlers & Cooney PC are providing legal advice to the convenience store chain.